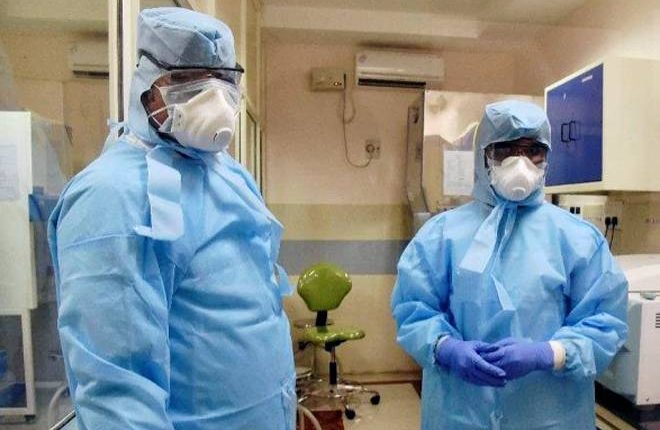 Pandemic crisis in Africa, up to 300,000 Africans risk to die because of COVID19
The pandemic is keeping spreading throughout the African continent. Allegedly 300,000 people could die because of COVID19. There are over 17,000 confirmed cases across the continent, at the moment.
About 300,000 Africans could lose their life because of COVID19, this is what the UN Economic Commission for Africa (ECA) reported on April 16, 2020. Without adequate intervention measures, estimates show that the death toll could allegedly rise to 3.3 million Africans because of the pandemic spread. In some regions, the lockdown is about to give relevant results, but it is difficult to control.
If the pandemic continues spreading across the continent, the weak economies of many African countries will become even weaker, slowing down from 3.2 % to 1.8 %, pushing close to 27 million people into extreme poverty.
There are over 17,000 confirmed cases across the continent, according to the Africa Centres for Disease Control and Prevention (Africa CDC). As the UN Under-Secretary-General and Executive Secretary of the Economic Commission for Africa, Vera Songwe said, the problem will soon be financial, as all over the world, and around 100 billion will allegedly be required to urgently provide fiscal space to all countries to help address the immediate safety net needs of the populations.

The spread of the pandemic is also due to the impossibility of people in urban areas to social distancing. In addition, the scarce presence of health facilities and clean water to wash hands makes even more problematic an efficient response to VOCID19.
The humanitarian and economic consequences of the COVID-19 pandemic will be profound in Africa, "and we need solidarity and collective action to mitigate the impacts," declared the World Health Organization (WHO) Regional Office for Africa.
The continent has also recorded more than 3,500 coronavirus recoveries and 910 deaths, according to Africa CDC.
Globally, more than 2.16 million people have been infected by the virus with over 145,500 deaths and nearly 550,000 recoveries, according to data compiled by U.S.-based Johns Hopkins University.