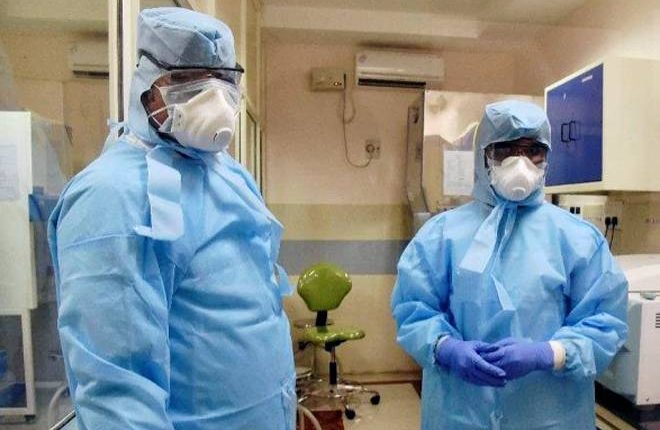 Is COVID-19 lockdown in South Africa working?
The COVID-19 lockdown in South Africa started 21 days ago and the Government is waiting for the scientific assessment to evaluate the efficacy of these measures. Plus, South African companies launched the National Ventilators Project with the goal to produce 10,000 ventilators
"South Africa never experiences a lockdown. It's something very new for everyone.", explained Robert Mckenzie, an Advanced Life Support Paramedic. "Some people are adhering strictly and others not. There has been a sense of unity among many people. But there is lots of uncertainty because COVID-19 is a new virus."
The lockdown is due to expire on 16 April, but many countries have extended similar measures. President Cyril Ramaphosa is waiting for a scientific assessment to evaluate the efficacy of these measures onto the population. If they would turn out to be not enough, the lockdown will probably be extended.
"At the moment we registered around 2000 cases and only 13 deaths, this far. We have a diverse population, and the cases we climbing rapidly from our index case, once local transmission started.", continued Robert. "Only essential services are allowed to work during this 21-day lock. They have to have a permit to travel. People are allowed to leave their house for food and health care."
The scenario is the same as in many countries in Europe and in China. Even if the infected amount of people is drastically inferior, precautions with COVID-19 are not too many or too exaggerated.
The National Ventilator Project: 10,000 within the end of June to treat COVID-19 patients
Many South African companies and industries offered their structures to cooperate and start an ambitious project, i.e. building at least 10,000 ventilators within the end of June 2020, with the capacity to build additional 50,000 pieces more, if required. That is what the National Trade, Industry and Competition Department of South Africa Republic issued at the beginning of April.
This project aims to build devices entirely from locally-manufactured parts, or pieces that are easily available in South Africa. so, if the COVID-19 lockdown in South Africa will help people to break the chain of the infection, this brand-new project will surely help facilities to take care of their coronavirus patients with more efficiency.
In conclusion to the COVID-19 situation in South Africa, Roberts Mckenzie reported, "Our case rate has slowed but we are still being very cautious and hoping the numbers don't carry on going up."
READ RELATED ARTICLES
Coronavirus, a mass extermination in Africa? SARS-CoV-2 outbreak will be our fault