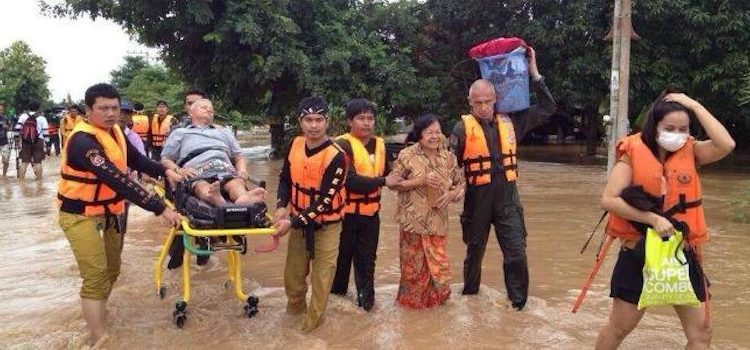 Philippines: Millions was damaged in agriculture due to typhoon Ineng
The Department of Agriculture reported that initial damaged in agriculture amounted to P40,862,374 due to typhoon Ineng. DA Undersecretary for Operations Emerson Palad said, a total of 1,549 hectares of farmlands with estimated production loss of 2,395 metric tons (MT) were affected by the typhoon in the Cordillera Administrative Region (CAR), reports FreeDistrict.
Last August 22, Ilocos Norte has been put under the state of calamity due to Typhoon Ineng. DA personnel are still conducting field validation on the reported damages. Officials said that there is no shortage of commodities in the market, especially on vegetables despite damaged in agriculture reported.
"There won't be a shortage of commodities, it's more on the difficulty in transporting these products to Metro Manila due to landslides," said Palad. Earlier reports stated that prices of vegetables in public markets in Metro Manila have jacked up due to its scarcity.