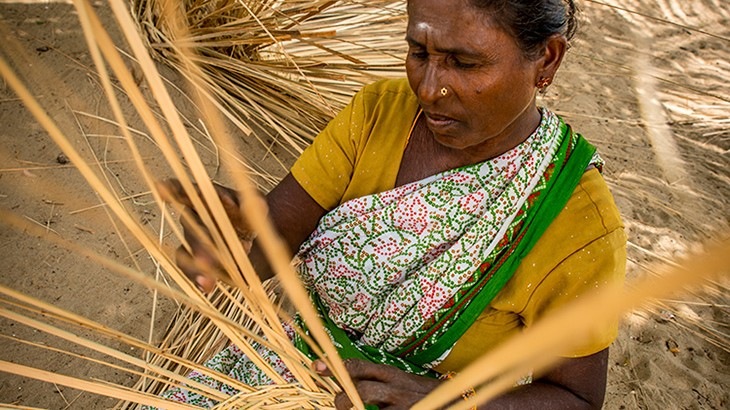 Sri Lanka: Responding to needs
The latest newsletter from the ICRC delegation in Sri Lanka features a variety of articles, including updates on our work in the country, how we're addressing the needs of families of missing persons, and marking World First Aid Day.
Dear Reader, Often, people go missing during conflicts and other situations of violence. On 30 August every year the world commemorates the International Day of the Disappeared, when families of missing people come together to remember their loved ones. For them, the search for their missing relatives continues, long after a conflict or the violence ends. What these families want to know the most is what happened to their missing relatives. They desperately seek answers, sometimes spending the little money they have travelling in search of their missing relatives. Many families seek solace in their religion. All these families have left of their loved ones are memories and their personal belongings. It is not unusual to see a mother weep, clutching a handkerchief that belonged to her missing son, or a wife sporadically taking out of a wardrobe the uniform and medals of her soldier husband, fondly flicking away the dust and putting it back. Like their missing relatives, these families too are victims. They live in limbo, perpetually torn between hope and despair, waiting for the return of their loved ones.

In Sri Lanka, since 1990, over 16,000 people have been reported missing to the ICRC. Over the past years, through its dialogue with the Government of Sri Lanka, the ICRC has been advocating for comprehensive efforts to be undertaken to provide families with an answer about the fate and whereabouts of their missing relatives, and to have their humanitarian needs addressed. As a part of these efforts, between November 2014 and July 2015, the ICRC, with the approval of government authorities, carried out a Family Needs Assessment in all 25 districts of Sri Lanka to ascertain the many needs these families have. Three hundred and ninety five families, including families of missing armed forces and police personnel, were interviewed during the assessment. Before the end of 2015, the ICRC will share with the authorities concerned, detailed findings from the assessment, and recommendations on how best to address the needs of these families.
Based on its findings, the ICRC, in partnership with local organisations and in agreement with authorities, plans to implement a project to address the needs of families of the missing in several districts in the country. This programme is part of its humanitarian action for missing people in Sri Lanka, and will contribute to the authorities' efforts to address their needs. The ICRC promoted the adoption of a Certificate of Absence for families of the missing, to recognise the legal status of missing people and help their families overcome obstacles in their daily legal, administrative and financial matters. This certificate seeks to preserve the missing person's interests, while addressing the immediate needs of his/her relatives and dependents. Such a certificate will help these families to access compensation schemes, manage the missing person's assets, and make claims on family matters. This certificate, contrary to a death certificate, will not change the civil status of the spouse and children. The ICRC Delegation in Sri Lanka
sri_lanka-newsletter-july-sept-2015.pdf (emergency-live.com)