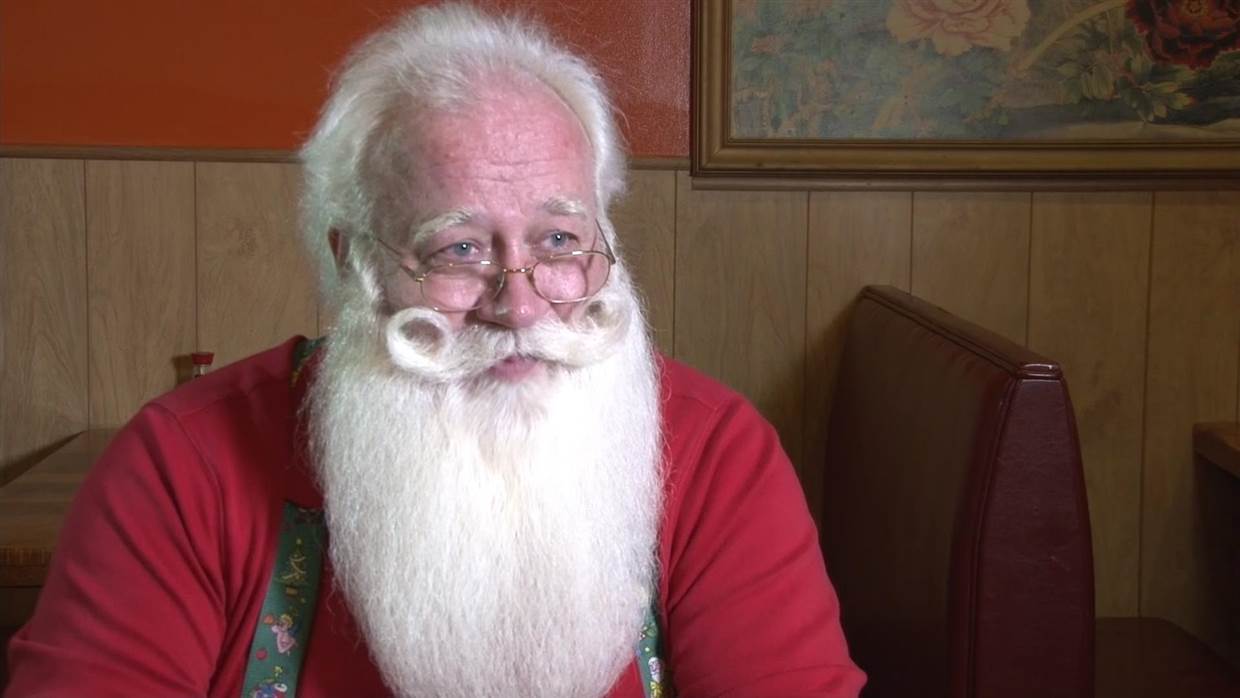 Terminally Ill 5-Year-Old Boy Dies in Santa's Arms
A terminally ill 5-year-old boy had his final wish fulfilled, dying in the arms of Santa Claus after he was afraid he would miss Christmas.
Eric Schmitt-Matzen, with a classic long white beard and curled mustache, plays Saint Nick in Knoxville, Tennessee. Schmitt-Matze told NBC affiliate WBIR in an emotional interview Monday how he answered the call to grant one child's final wish to see Saint Nick before he died.
"When I got there, it was my job to make sure he got Christmas," Schmitt-Matzen told WBIR through tears.
Schmitt-Matzen said he had just gotten home from work about a month and a half ago a when a nurse at a local hospital called him and said she had a very sick child who wanted to see Santa.
"He was more concerned about missing Christmas, than dying," Schmitt-Matzen told WBIR.
When he arrived, Schmitt-Matzen said he asked the unnamed boy's family to leave the hospital room if they thought they would get too emotional so that he wouldn't burst into tears himself.
Related: Mall of America Hires First Black Mall Santa for Holiday Season
The boy's mother gave him a gift to give the boy, "something he was always wanting," he said, toys from the children's animated series PAW Patrol.