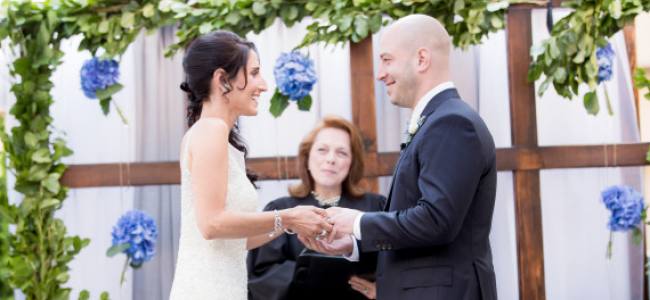 From pain to dream: Boston Marathon victim married his nurse
August 28, 2014 will be a date remembered in a lot of tales for our children and grandson. When a dream come true after a battle against pain, it must be remembered as a tales. James Costello and Krista d'Agostino knows it. They found their love after a terrorist attack at the Boston Marathon, where James Costello was hitted. Krista, who's a nurse at Spaulding Rehabilitation Hospital, help Costello in the rehab from multiple sugeries for shrapnel injuries and serious burns. And during the rehab, love start his magic rush. The couple exchanged vows Saturday at the Hyatt Regency Boston in front of about 160 guests. Costello and D'Agostino, both 31, are honeymooning in Hawaii. Wedding planner Rachael Gross said she and the other vendors involved in the wedding donated their services.

After the couple became engaged, Costello said he believed he was involved in the tragedy in order to meet D'Agostino, whom he described as his best friend and the love of his life. "One thing that she hates that I always say is I'm actually glad I got blown up," Costello said on the "Today" show in December. "I wish everyone else didn't have to, but I don't think I would have ever met her if I didn't."
Costello was gathered with friends near the marathon finish line, watching for another friend who was running when two bombs exploded within seconds of each another. Three of Costello's friends lost a leg, while other friends suffered burns and shrapnel injuries.