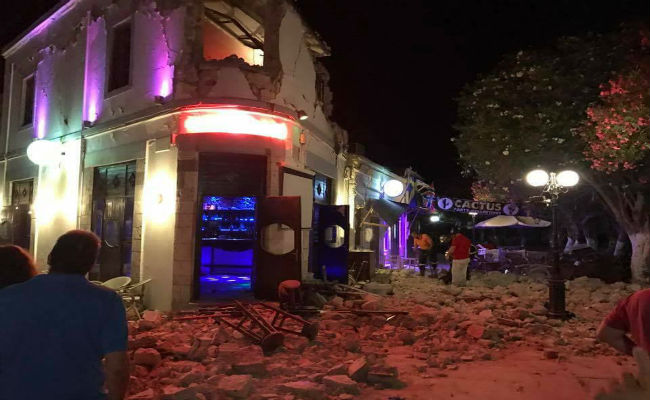 Greek island of Kos trembles: few deads but many injured people
Friday 21, at 1.31 am earth starts to tremble in the Greek island of Kos. A powerful earthquake of magnitude 6.7 has killed 2 people in Kos and reached also Turkish coasts, shooking the ground. At least two people died and injured 200 in Greek and Turkish coastal towns.
The United States Geological Survey (USGS) affirmed it was a very shallow quake – only 10km (6.2 miles) below the seabed. The epicentre was just 10km south of the Turkish resort of Bodrum and 16km east-northeast of Kos.

Among the damages, they registered that the island's port was among structures that sustained damage and a ferry en route there was not docking, the coast guard said. It is alleged to say that Greece's fire service said it had rescued three injured persons from a damaged building.