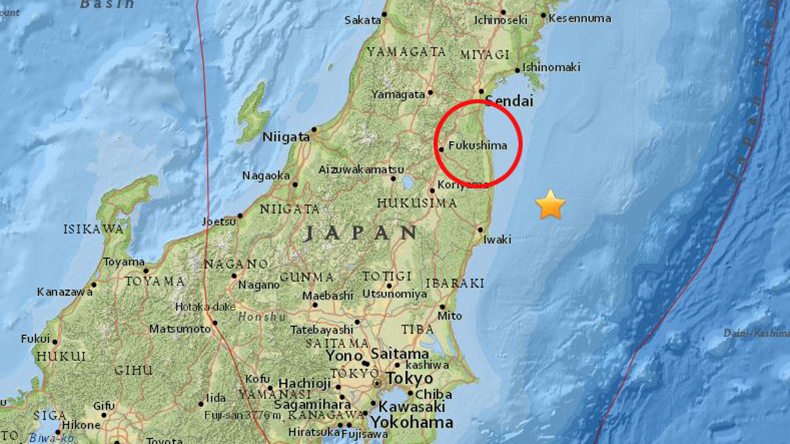 Japan - Earthquake and a small tsunami hit Fukushima
A powerful 7.4 earthquake shoke the coast of Fukushima Prefecture on Tuesday morning, at around 6 AM. The main fear was the threat of tsunami for people living on the coast.
The warning of tsunami interested the coastal areas of Fukushima and Miyagi Prefectures and advisories were addressed to other prefectures along the Pacific Ocean.
Coastal areas inhabitants evacuated to higher ground, while a series of tsunami reached wide areas and one measuring 1.4 meters hit Sendai Port in Miyagi.
However, Japan's Meteorological Agency has lifted all tsunami advisories before 1 PM in northeastern and eastern prefectures that were put in place after this earthquake.

The Tokyo Electric Power Company assures the cooling system of the Fukushima Daiichi nuclear power plant, which briefly stopped after the quake has been restored. Even if the tsunami waves struck the coastline near to Fukushima Daiichi nuclear power plant, did not cause troubles.
Authorities say at least 12 people were injured in Tuesday's earthquake. Shinkansen bullet trains, flights and other forms of transportation have been suspended or suffered delays in servic.
Another quake of the same magnitude could occur within a week, but authorities declare that everything is about to return to normality.
Source: NHK World