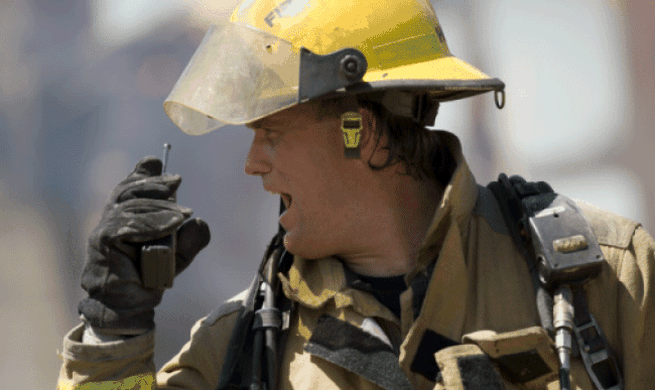 MEDICA CONNECTED HEALTHCARE FORUM: These are the top trends and innovations for interconnected and mobile aid
With over 5,000 exhibitors, MEDICA is the world's leading medical trade fair in Düsseldorf (from 12 to 15 November 2018). The forum is an established part of MEDICA's program and focuses on the latest findings, technologies and solutions to ensure interconnected and mobile healthcare. Top trends and innovative products are the topic of lectures and are presented in the exhibition area of the Forum in Hall 15.
Can prosthetics be intelligent? Yes, they can. "Intelligent prosthetics are prosthetics that perceive their surroundings via sensors
Based on these perceptions, they then adapt their functions appropriately to meet the patients needs," explains Prof. Arndt Schilling. He is the head of research and development at the clinic for trauma surgery, orthopaedics and plastic surgery at the University Medical Center Göttingen and president of the German Academy for Osteology and Rheumatology Sciences and is one of the more than hundred international speakers at the MEDICA CONNECTED HEALTHCARE FORUM. 
On Monday 12 November and Tuesday 13 November, the MEDICA CONNECTED HEALTHCARE FORUM will focus on personalised medicine for the treatment of chronic diseases and health monitoring to match, among other topics.  ResMed, for example, offers solutions for sleep apnoea as well as non-invasive ventilators for home use (mechanical ventilation). Thanks to sleep onset detection, these devices deliver a low pressure until the user falls asleep and then increase the pressure to the prescribed value. At the same time, integrated radio technology sends the therapy data to the carer. Users can change the device's settings, check that the device is working properly and solve problems. This helps ensure the therapy's quality. In particular, Andreas Grimm from ResMed will focus on how innovative CPAP can improve the mobility of patients with sleep apnoea.
Mild electrical impulses counter depression
Korean company Ybrain uses neurostimulation to treat depression. Applied transcranial direct-current stimulation is recognized by the National Institute for Health and Care Excellence (NICE), for example. For this purpose, Ybrain has developed the "Mindd" headband. The device emits mild electrical impulses to the frontal lobe of the brain. This shocks the frontal lobe out of its depressive inactivity, so to speak. Depression is associated with inactivity in this region of the brain. The system is connected to a smart phone app which allows users to evaluate the intensity of their depression on a scale. This allows doctors to monitor the treatment's progress. On Monday 12 November, Kiwon Lee, Managing Director of Ybrain, will present the meaning of these devices for non-invasive brain and nerve stimulation.
Measuring blood pressure without cuffs
Extensive monitoring makes sense in many areas, such as in healthcare, sport, when treating diseases as well as in rehabilitation. ViCardio states that it is the only wearable blood pressure monitor that can be worn over a long period of time. An optical biosensor measures the blood pressure. Even measuring blood pressure beat by beat does not require the usual inflatable cuff.  ViCardio co-founder Dr. Sandeep Shah will portray the future of blood pressure monitoring. This will also take place at the MEDICA CONNECTED HEALTHCARE FORUM on the morning of Monday 12 November.
Meanwhile, Biovotion offers a "mini-hospital on the upper arm". This measures diverse parameters such as heart rate, oxygen in the blood, stress levels or sleep rhythms and analyses them on a platform. The values are recorded via the Everion armband – all day, every day. Anika Uhde from Biovotion will explain how this works.

One solution for spiroergometry (lung function) and metabolic analyses: Dynostics, a smart analyses device with an accompanying app, offers just that and can assist in shaping medical training therapies or giving nutrition recommendations based on metabolic values that have been determined professionally. Manfred Günther from Dynostics will explain the significance of performance and metabolic diagnostics.
Medical technology moves to smart plasters and bandages
Intelligent patch solutions are currently conquering numerous medical application fields. Health Care Originals offer an advanced patch to support asthma patients. This wearable technology records symptoms such as coughing, breathing patterns, heart beat and others. It is an early warning system for asthmatic attacks. If values deviate from the norm, the wearer receives this information at an early stage and can therefore prevent the attack or lessen its intensity. There is also an option to notify someone if requested. It also records the use of the inhaler.
On Tuesday 13 November, everything at the MEDICA CONNECTED HEALTHCARE FORUM will revolve around smart patches – meaning plasters and bandages – in healthcare as a whole. They can be used in rehabilitation in endoprosthetics, like TracPatch. This allows patients' progress to be tracked after the operation, for example when they do the necessary exercises at home. In this case, the smart patches record the joint's agility and deflection angle, for example. Measuring body temperature can give an indication on inflammations, making this an ideal device to use for training purposes or in mobilisation therapy after an operation.
At Karl Otto Braun, the plaster itself is smart and changes colour according to body temperature, which is helpful when there are inflammations underneath the plaster. Dr. Eng. Marcin Meyer (Karl Otto Braun) illustrates the role of smart textiles in wireless health monitoring at the MEDICA CONNECTECT HEALTHCARE FORUM.
CyMedica's forum presentation will underpin the fact that bandages are also becoming smart. They offer a post-op knee support that stimulates the muscle wirelessly and can be used after an operation. The support is controlled via an app and tracks therapy progress.
In contrast, the solutions and devices by Kinvent monitor muscle power. A muscle dynamometer and a handhold to measure hand strength can give doctors, physiotherapists and rehabilitation centres an indication on whether patients are carrying out their exercises at home correctly and how to evaluate the therapy progress.
However, wearing plasters constantly can strain the skin. For this reason, the company Covestro broaches this subject at the MEDICA CONNECTED HEALTHCARE FORUM. With the right choice of materials and manufacturing technology, they develop plasters that on the one hand adhere securely to the body and on the other hand are skin-friendly and equipped with fully functional sensors.
Author: Dr Lutz Retzlaff, freelance medical journalist (Neuss)