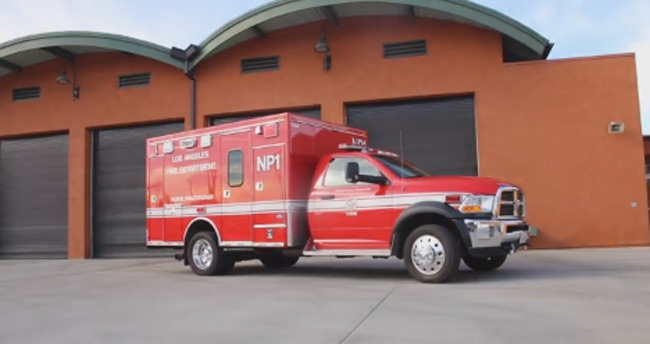 Nurse Practitioner Response Unit: Nurse instead of EMT for the Los Angeles Fire Department's last innovation
Mayor Eric Garcetti on Monday announced the unveiling of the Los Angeles Fire Department's Nurse Practitioner Response Unit (NPRU), the latest innovation to grow from the FireStat L.A. data collection and analysis system. Launched last year to help track and improve the Fire Department's performance, FireStat L.A. has helped the LAFD better evaluate its work, and continue reducing response times despite a 14% increase in requests for assistance since 2013.
The Mayor made the announcement at Fire Station 64 in South Los Angeles, where he was joined by L.A. City Council members Marqueece Harris-Dawson, Mitchell Englander, Bob Blumenfield, and LAFD Chief Ralph Terrazas.

Staffed by a firefighter/paramedic and a nurse practitioner, the NPRU will be anchored in Fire Station 64, which has responded to the second-highest number of calls in the city this year. The NPRU is an innovative program that aims to address the needs of those who most frequently utilize Emergency Medical Services by providing direct, efficient on-scene care.