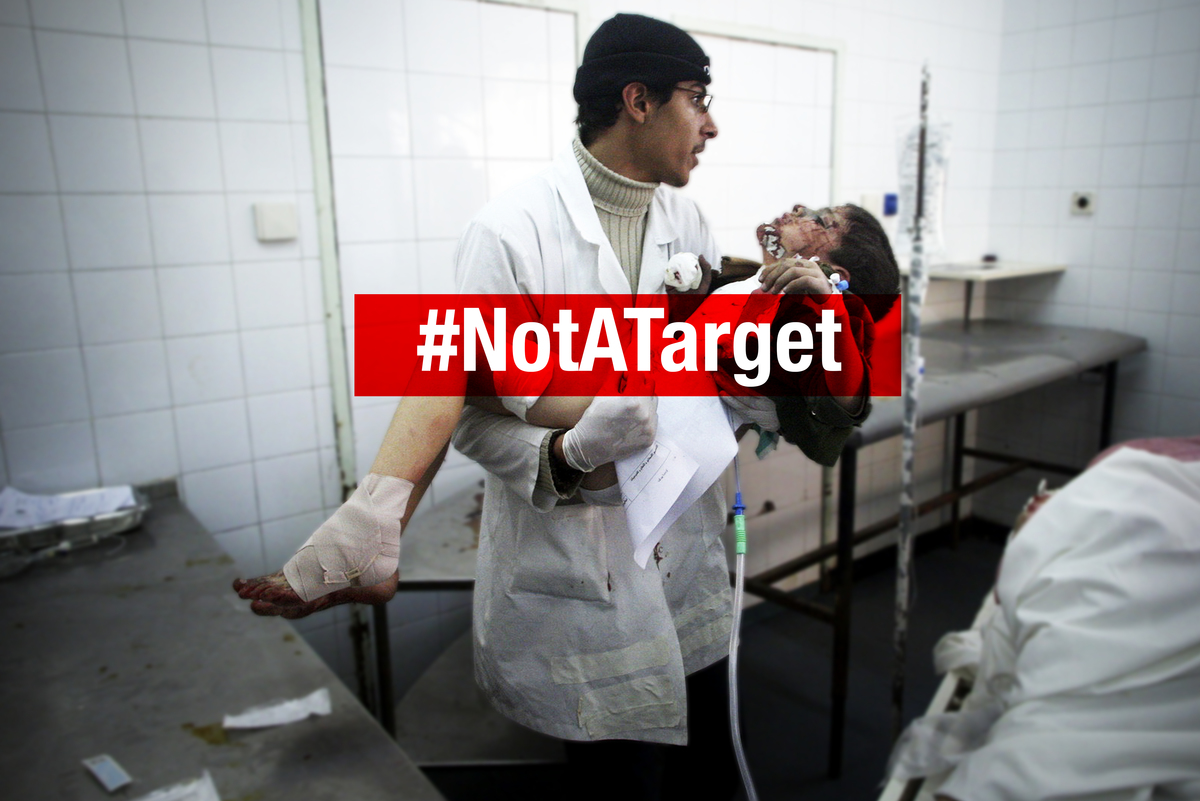 A Social Media Action in Solidarity Against the Targeted Killing of Civilians and Humanitarians
On May 3, 2016, the United Nations Security Council will vote on a resolution designed to stop future attacks against hospitals, patients and civilians in war zones. We have closely followed the drafting of this resolution, and now we need your help to make sure it will be as strong as possible. 
Doctors Without Borders/Médecins Sans Frontières (MSF) has launched a social media act of solidarity to stand up for the protection of civilians and civilian infrastructure, patients, medical staff and hospitals in conflicts.

A few months ago, after our hospital in Kunduz, Afghanistan, was attacked and destroyed by the United States military, you helped Doctors Without Borders stand up for the protection of medical facilities by signing our petition calling for an independent investigation into the bombing. We are hoping you'll join us in the next step in that campaign.

Specifically, Doctors Without Borders wants to make sure that this resolution will:
Reaffirm all countries' existing obligations under international humanitarian law (IHL);
Reaffirm the protection of the impartial provision of medical care, health workers and of all patients, regardless of their background (as per IHL)
Establish effective independent investigations to report attacks on medical facilities and hold accountable those who attack.
What can you do?
1. Sign up for our Thunderclap and help us harness the power of the crowd to amplify our message to the UN Security Council.
Lend your Facebook, Twitter or Tumblr account to help us send a message to the UN Security Council in the lead-up to the vote on the resolution
We need at least 500 supporters to join the Thunderclap. If we reach that goal by May 2, supporters will simultaneously send out a message that the UN Security Council will hear loud and clear.