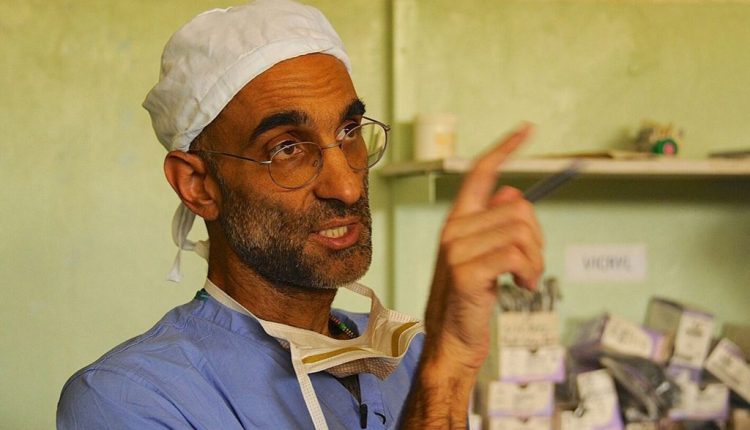 Emergency Extreme, the story of Dr Catena: the importance of treating people in the desolation of Sudan
Dr Catena achieved great fame in 2017 when he was awarded the Aurora prize for his humanitarian action to people who needed the most. We are talking about Tom Catena, an American doctor whom many compare to the missionary doctor Albert Schweitzer.
Dr Catena was born in New York in 1964 and graduated at the Duke University Medical College. After a few years of experience in the United States Navy, he decided to start what will be the work that will characterize his life. He started dedicating himself to the poorest people of a very poor state: Sudan. More precisely, the Nuba Mountains in the south of the African country.
Dr Catena ​​in Sudan
In that desolate place, he created a hospital which in a decade reached 430 beds. A place of relief and care for many human beings affected by the ferocity of the former president of Sudan, the sadly known Omar Al-Bashir. The support to Dr Catena arrived also by the Catholic faith.
"Why did I decide to leave the comforts of New York – he recently said in an interview -? When I was at university, even before I became a doctor, I always wanted to be a missionary. This desire prompted me to study medicine. So, I chose a location in Kenya, called Mutomo, where there is a hospital run by the Congregation of the Sisters of Mercy. "
Dr Catena did not stay for a long time in that facility. He moved to Nairobi and remained there to operate for the next five years.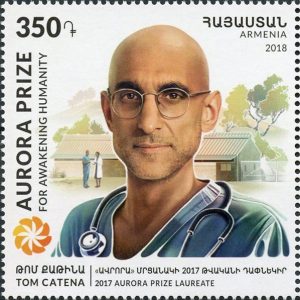 "While I was in Kenya – he recalls – I heard about Sudan. The civil war was destroying the entire country and there were no health facilities to support people". Then he adds: "I heard that there were some NGOs working there, but that they were leaving because of the conflict. To me, it seemed a very desperate situation."
At a certain point, he heard about Monsignor Macram Max Gassis, and his intention to open a hospital in that area. He contacted him and…their clinic is active since 2008.
His daily program? From 7:30 am, Dr Catena takes care of both patients and the administration of his facility. With his staff, he can treat around 500 people a day.
"My day is very full – he said in the same interview -. Without any doubt, it is very tiring. It is physically and emotionally exhausting, especially when there is a bad outcome or difficult cases. It's a really hard job to carry out. "
In what climate? He explains it to us: "There have been a number of times when, while we were in the operating room with a patient, we could hear planes in the sky and suddenly the bombs falling and hitting the ground with explosions. We had to make a decision. Sometimes we went ahead with the interventions. Other times we had to take cover waiting for the end. "
The Sudan of Omar Al-Bashir
A situation that has definitely improved after the fall of Omar Al-Bashir. "Now, after more than 30 years, for the first time in Sudan, there is some hope of finding a peaceful solution to the conflicts in Darfur and anywhere else of Sudan".
The impact of Dr Catena's work on American culture has been significant enough to prompt the prestigious New York Times to publish instructions on how to make donations to the Mother of  Hospital. Thanks to the help, the same can now boast a staff that includes 27 nurses, doctors and pharmacists, who will soon be joined by four Nubian doctors trained precisely with private donations.
For all these reasons, as we mentioned at the beginning of the article, Dr Catena received the Aurora Prize for the awakening of humanity. The prize consisted of $ 100,000 to him and $ 1 million to be distributed to three humanitarian associations.
What does this incredible experience teach us? Well, perhaps the conjugation between an inner faith, whatever it is, and the will to make it daily practise can save many human lives. First of all, yours.