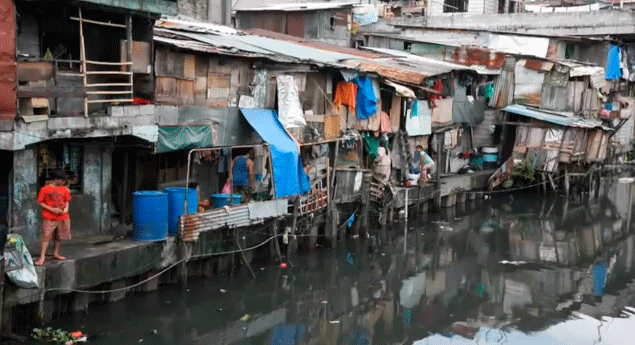 Sanitation in Asia Pacific Countries - New partnerships help resolve urban challenges
By Rosemarie North, IFRC
Innovations that bring together the International Red Cross and Red Crescent Movement, local government and the private sector could solve sanitation problems that threaten the health of urban populations.
This is one topic discussed by 50 sanitation experts from 20 countries in Asia Pacific meeting in Nepal this week to share solutions to urban sanitation challenges.
For example, when the Bangladesh Red Crescent Society staff noticed people did not repair their broken or unhygienic toilets, the Red Crescent looked to the private sector for solutions.
"We needed to find toilets that were affordable, widely available and easy to maintain," says Red Crescent community development programme coordinator Mohammed Keramot Ali. "Our expertise is in community development, raising awareness and identifying people in need, not in business models."
They turned to market development specialist, non-governmental organisation iDE.
Selina Chan, water and sanitation delegate with the International Federation of Red Cross and Red Crescent Societies (IFRC) said, "We engaged with iDE Bangladesh because we recognised that we didn't have the answers within the Red Cross and Red Crescent Movement. We needed to find an organisation that could link entrepreneurs with the community, to do the last mile marketing".

iDE programme support manager Raisa Chowdhury says, "We found sanitation entrepreneurs already living in the Red Crescent's target areas and trained them to improve the quality of their toilets, market them more effectively and offer better after-sales service so that the toilets continued to work. As well as improving sanitation, the entrepreneurs' businesses did better."
The five-day meeting has a particular focus on sanitation in Nepal, where the 2015 earthquake caused widespread damage to toilet, waste water and sewage systems, and forced many people from their homes and normal sanitation.
"Safe sanitation is particularly challenging in urban areas like the Kathmandu valley, where there are land constraints and higher population densities. Also people sharing the same infrastructure might not have the same culture, beliefs and practices, especially after the earthquake," says Nepal Red Cross Society head of water, sanitation and health, Amar Poudel.
"Every context is different but there are common challenges in urban sanitation such as a lack of funds and willingness to address the problems, the dilemma of providing sanitation to people in temporary settlements without encouraging them to stay permanently, developing the appetite to take risks needed for innovation or adapting to the effects of climate change. All around Asia Pacific, Red Cross and Red Crescent colleagues have experience with what works and what doesn't in urban sanitation. This workshop is a chance for us to learn from each other to have more impact.
"The aim is for participants to return to their countries with practical steps they can take to improve sanitation."
IFRC Asia Pacific water and sanitation coordinator Jay Matta says the workshop brings together a "golden triangle" of civil society organisations (in addition to the Red Cross, also Engineers Without Borders, Unicef and Oxfam), private sector representatives including the chamber of commerce, and sanitation technology or equipment companies, and local government representatives.
"We see opportunities for all three sides of the triangle to connect better. We need the commercial sector to see the opportunity to create low-cost solutions and scale up, civil society to help create demand and make sure the most marginalised people are not left behind, and for government agencies to ensure the regulatory environment promotes good sanitation."
The week started with a two-day course on evidence-based behaviour change hosted by the IFRC and delivered by the Swiss Federal Institute of Aquatic Sciences (EAWAG). The main three-day urban sanitation workshop, hosted by the Nepal Red Cross Society, looks at sustainably improving sanitation during emergencies and as part of development. It involves a visit to urban settings to understand tensions around urban sanitation through the lens of governance, behaviour change and private sector engagement. The week ends with the Swedish Red Cross hosting a meeting on the concept of Greening Response in relation to urban sanitation. Funding for the event also came from the Netherlands Red Cross.