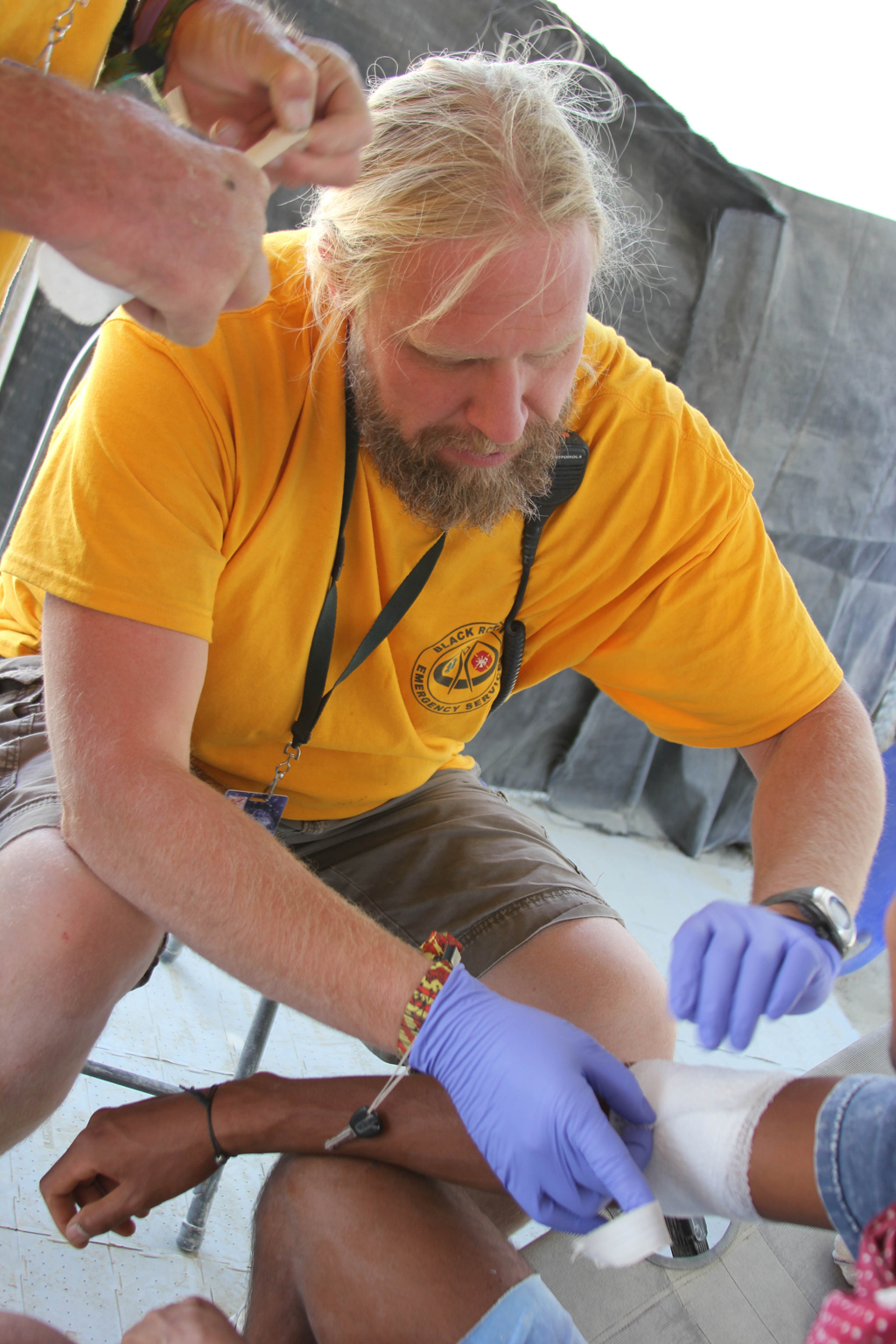 Wanna be a Paramedic for a weekend? The Burning Man Festival is looking for you!
Be a paramedic to the Burning Man? Now you can!
CrowsRx, the primary medical services provider to the iconic Burning Man event is recruiting rescuers for 2016 event edition.
Yearly, it coordinates and provides ALS medical services to about 70,000 participants. The festival is held every year on the Black Rock Desert, Nevada (US).
Even if the event is temporary, it requires a considerable amount of people to supervise the situation.
Madical and emergency staff is usually composed by physicians, nurses, paramedics, EMTs and non-clinical support crew. They treat nearly 3,000 injured and ill participants.

The Burning Man Emergency Service Department communicates the mandatory criteria to work as medical care provider during the event:
You are licensed in the state of Nevada. For those with a Nevada license, ESD still requires one year of experience in your field of practice, one year of past Burning Man experience and no recent actions against that license

OR

You can receive full reciprocity from the state as a volunteer by fulfilling the following:

a. Be licensed to practice in the United States

You must carry a license of EMT-B or higher in the United States or its Territories. Doctors, Nurses, LVNs, NPs, Paramedics and other licensed practitioners are all welcome to apply. Unfortunately, we cannot accept out of country licenses. We also cannot accept certificates, such as Wilderness First Responder, Certified Nurse Assistant, etc. as certificates are not allowed per state regulations.

b. Have no actions against your license in the last five years

This means, if your license has been suspended for any reason within the last five years, regulations prohibit us from utilizing you on our team.

c. Have been continuously practicing within your current license    scope of practice for the last three years 

So for instance, if you have an EMT-B but don't consistently utilize those skills by working or volunteering as an EMT in your home town, or you are a nurse or doctor but you retired from practice, you cannot provide care for patients in Black Rock Cityunless you obtain a Nevada license.

Nevada Licensing information can be found here:
They let know also, that to ALL ESD volunteers need to complete the ICS 100 and  700  classes online. Then, in order to work in any of our field positions (QRVs, RIT teams, Thunderdome), you will also need ICS 200.
If you are going to drive QRV  or other ESD vehicle, you need to have a valid Driver's License. And everyone needs a current CPR card.
However, ESD personnel cannot practice above basic first aid level. For example, for IVs, suture and dispence medication, they hire ALS vendors.
Discover other shift types, qualifications and information on BURNING MAN ESD