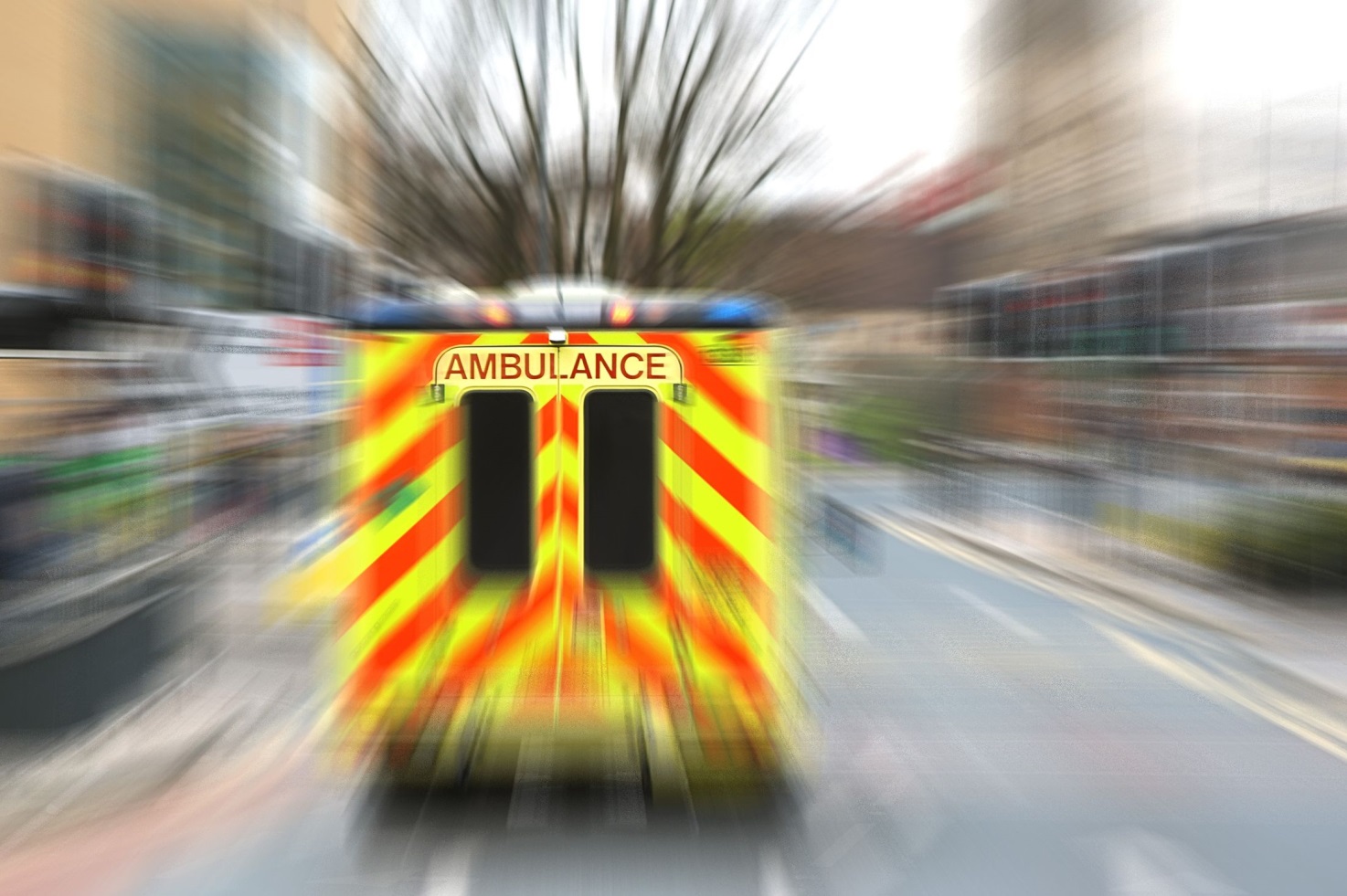 Ambulance Life, TOP 5 job position in Europe
Every week Emergency Live will show you 5 new job position for ambulance professionals.
Do you think about a life-changing job position? Nurse, doctor, EMT, paramedic, ambulance driver or Firefighter every day can find online new ideas for getting a better life, improving their jobs.
But if you need some suggestions for becoming a professional involved in the ambulance field around the world, here we are!
Emergency Live will show you every week some of the most attractive position in Europe about EMS and rescue activities. Are you dreaming of operating as a paramedic Zermatt? Would you like to see every day the beautiful heritages of Rome driving an ambulance? (No, really, you don't know what it is driving an ambulance in Rome!)
Well, we show you the TOP 5 job position you can reach directly with our links to Indeed.com!
LOCATION: United Kingdom – West Bromwich

St John Ambulance National Fleet Manager
ENGLISH ADVERTISEMENT
Here at St John Ambulance, we operate a fleet of over 800 vehicles from cars and vans to ambulances, treatment units and other specialist support vehicles. As the nations leading first aid charity, our fleet is a crucial element of our ability to deliver our services to the communities we serve. As an experienced leader in the large fleet sector, you will lead our teams in this pivotal and challenging role to shape and implement our new fleet strategy, ensuring we have the best vehicles available to provide the best care and ensure that we maximise the utilisation of our fleet to provide the best value for St John Ambulance.

As our National Fleet Manager, you will report to our Chief Operating Officer. You will  be a senior member of our Community Operations Division leadership team and have responsibility for our fleet both in terms of maintenance and operational readiness, including responsibility for the associated budgets (circa £7m), processes and procedures to ensure that it is fit for purpose, complies with relevant legislation and meets our environmental aspirations & responsibilities. To achieve this, you will plan and deliver national fleet preventative maintenance and procurement, replacement and disposal programmes to meet our operational needs.

About You

You will have previously operated at "head of" or "Assistant Director" level with responsibility for a large, geographically dispersed fleet in a mission-critical sector. With a fleet team of around 20 staff, you will have demonstrable experience of leading and developing results focussed teams.  You will also have planned and implemented large-scale change projects, especially those associated with fleet transformation.  As the face of SJA fleet to our maintenance contractor and vehicle suppliers, you will have experience in procurement and contract management and negotiation. The ideal candidate will have experience of managing vehicle preparation services as well as a fleet involving a significant amount of vehicle-mounted equipment.
LOCATION: France – Paris
Ambulance transporation Nurse
The DTSU group is a health transport society composed of six structures in IDF. We realise a complete service of transportation for patients, TPMR, bariatric patient, adults and paediatric patients. We are searching for a nurse with National degree for health transportation regarding adults and paediatric patients.
FRENCH ADVERTISEMENT
Le Groupe DTSU est une entreprise de transport sanitaire composée de six structures en IDF. Nous réalisons le panel complet du transport de personnes, du transport classique en TPMR, en passant par l'ambulance bariatrique ainsi le transport paramédical adulte et pédiatrique. Désirant être une entreprise citoyenne et responsable, avec l'objectif d'améliorer la performance de ses processus afin de faire accroître la satisfaction de ses clients, l'entreprise DTSU s'est lancée il y a quelques années dans une démarche de certification en obtenant les certifications ISO 9001 : 2008, ISO 14001 et OHSAS 18001 (future ISO 45001).

DESCRIPTION DU POSTE:

Nous recherchons un(e) infirmier(e) diplômé(e) d'état pour le transport Paramédicales adultes et pédiatriques:

– Prise en charge de patients lors des transports inter-hospitalier

– Participer au maintien en conformité du matériel

– Participer à l'entretien de l'ambulance (hygiène)

– Participer au développement de l'entreprise

Profil : Infirmier(e) diplômé(e) d'état disposant d'une expérience minimum de 3 années en service hospitalier tel que la réanimation, néonatalogie ou encore en unité de soins intensif.
LOCATION: GERMANY – Berlin
Ambulance Rescue assistant – Rettungshelfer
Easy Ambulance GMBH is looking for a rescuer in Berlin.
Are you interested in working in a company that does not only know appreciation from theory? Do you want to work in a company where there is always one contact person for ALL problems? Do you want to grow with the company with professional training? Fun at work? Welcome to the Easy Ambulance!
GERMAN ADVERTISEMENT
Sie sind dran interessiert in einem Unternehmen zu arbeiten, das Wertschätzung nicht nur aus der Theorie kennt, sondern jeden Tag LEBT? Sie wollen in einem Unternehmen arbeiten, wo immer ein Ansprechpartner für ALLE Probleme existiert? Sie wollen mit dem Unternehmen wachsen? Menschliche Gespräche auf Augenhöhe führen? Professionelle Einarbeitung? Spass an der Arbeit? Willkommen in der Easy Ambulance!

Eine kurze Mail oder ein Anruf genügt.

Wir suchen zum nächstmöglichen Zeitpunkt einen Rettungshelfer (w/m) mit Personenbeförderungsschein in Vollzeit.

Ihr Aufgabengebiet:

Beförderung von kranken Menschen und Menschen mit Behinderung
Fahrten zur Arztbesuchen, Krankenhäusern u.ä.
Patientenbetreuung
Rettungsmaßnahmen, Erste Hilfe

Ihr Profil:

Eine abgeschlossene Ausbildung zum Rettungshelfer/in mit P-Schein
Führerschein Klasse B / C1
Teamfähigkeit, Kooperationsfähigkeit und Verantwortungsbewusstsein
Organisationsgeschick und Einfühlungsvermögen
Flexibilität, Eigeninitiative
LOCATION: SPAIN – Bilbao
EMT – T.E.S
We are looking for an EMT for the following activities: ambulance check with local protocols, verification, and refill of the storages. Transporting patients, victims, and parents with specific attention to privacy. Team working abilites are required.
SPANISH ADVERTISEMENT

Se precisa Técnico/a de Emergencias Sanitarias para realizar funciones como:

Verificar el funcionamiento básico de equipos sanitarios y del vehículo, aplicando los protocolos de comprobación. Controlar y reponer las existencias de material.

Atender las necesidades de movilidad y transporte de pacientes, víctimas y familiares, garantizando su privacidad.

Trabajar en equipo, respetando la jerarquía en las instrucciones de trabajo.

Disponibilidad para trabajar de Lunes a Domingo y realizar guardias.

Tipo de puesto: Jornada completa

Zona de trabajo: BILBAO y alrededores
Tipo de puesto: Jornada completa, Temporal, Indefinido

– Requisitos:

Grado Medio Técnico Emergencias Sanitarias.
Carnet de conducir mínimo B, en vigor y con vehículo propio.
Residencia en la zona de Bilbao capital o alrededor próximo.
Tipo de puesto: Jornada completa, Temporal, Indefinido
Tipo de puesto: Jornada completa, Temporal, Indefinido
LOCATION: ITALY – Rome
Critical Care Nurse – Infermiere 118
The Italian Red Cross in Rome is looking for critical care nurse for EMS ambulances in the metropolitan area. Required skills: professional qualification or degree in nursing studies, experiences, BLSD, PBLSD, ALS or ACLS, advanced trauma life support skills:
ITALIAN ADVERTISEMENT 
Il Comitato Area Metropolitana di Roma Capitale della Croce Rossa Italiana ricerca Infermieri da impiegare nei servizi di emergenza sanitaria territoriale extra-ospedaliera per la copertura delle postazioni con ambulanze.

REQUISITI

Laurea in infermieristica e abilitazione professionale
Esperienza nel ruolo
Attestazione BLSD e PBLSD oppure FULL D (allegare alla candidatura)
Attestazione ALS oppure ACLS (allegare alla candidatura)
Attestazione di trauma avanzato (ATLS, PTC Avanzato, altro equivalente) (allegare alla candidatura)
Disponibilità ad un incarico libero professionale

COMPETENZE TRASVERSALI

Condivisione dei Principi e dei Valori della Croce Rossa Italiana
Autonomia
Gestione dello stress
Orientamento al servizio
Ascolto ed empatia
Serietà
Puntualità
Flessibilità

SEDE DI LAVORO
Roma

CANDIDATURE
Verranno presi in considerazione soltanto i Curriculum Vitae completi di:
• TUTTI gli attestati richiesti, che dovranno essere allegati al CV
• Autorizzazione al trattamento dei dati personali secondo il D. Lgs. 196/2003 "Codice in materia di protezione dei dati personali" e del GDPR (Regolamento UE 2016/679)
• Data e firma autografa