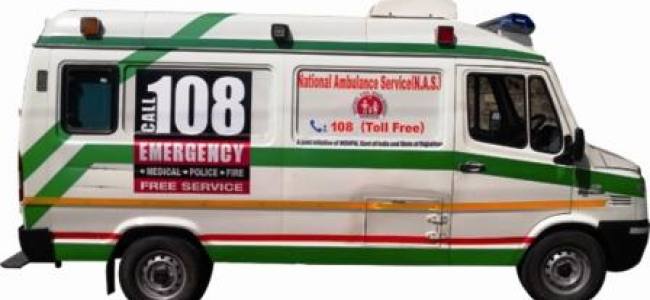 India: The cardiac ambulance in Nashik is not in funcion... from 2 years
NASHIK – The 'cardiac and trauma ambulance' of the Nashik Municipal Corporation (NMC), meant to serve Nashik residents, has been gathering dust at the vehicle workshop near the Panchavati divisional office of the civic body for two years now. Holding up its operations is the lack of medical staff.
The NMC spent Rs 40 lakh for this cardiac and trauma ambulance to provide immediate medical services to cardiac patients. The ambulance was launched in September 2012.
An official from NMC's mechanical department said, "We provided a cardiac ambulance along with a driver to the medical department. It is the responsibility of the medical department to run the ambulancefor the service of the city."
Medical superintendent Dr B R Gaikwad said, "There is a team of four staff members – a medical officer, driver, nurse and a helper – needed in one shift. We need a staff of 12 for three shifts- four medical officers, four drivers, four nurses and four helpers. We urged theNMC for the staff recruitment, but it was not done. This is the reason the cardiac ambulance could not function so far."

Speaking to TOI,
Rahul Dhikle, chairman of the NMC standing committee, of Nashik Municipal Corporation
said, "Currently, we don't have medical staff for the cardiac ambulance. But we have received a proposal from a medical college of one of the educational institutes of the city, which is ready to run the ambulance. The proposal is under consideration. We will soon take decision on the issue."
Source Times of India
http://timesofindia.indiatimes.com/City/Nashik/NMCs-cardiac-ambulance-gathers-dust-for-two-years/articleshow/39200787.cms