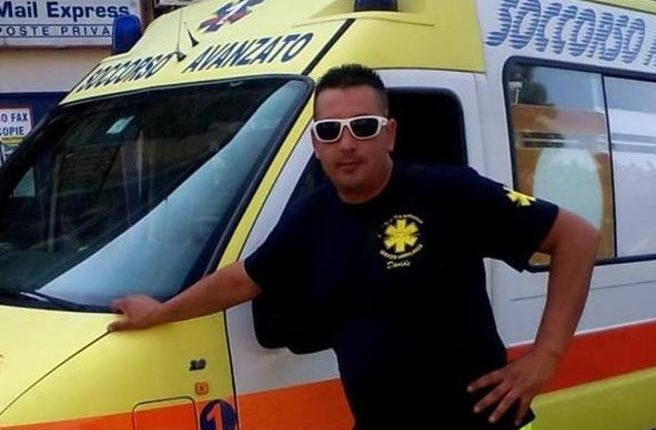 Italy, "death ambulance": life sentence for Davide Garofalo, the rescuer who killed for pocket money
The story of the 'death ambulance' is gruesome from any point of view. It ends with the just conviction to life imprisonment of Davide Garofalo, the rescuer who killed patients in order to collect the money for the dressing from the victim's relatives
"Death ambulance", life sentence for Davide Garofalo
The Catania Court of Assizes has ruled on the tragic events surrounding the medical transports of an ambulance, that of the convicted, in the period between 2014 and 2016.
The life sentence of Davide Garofalo, 46 years old, stretcher bearer, concludes the trial of first instance for the charges of aggravated murder and extortion aggravated by the mafia method that resulted from the investigation.
As you can read by opening the links to Emergency Live's articles from those years, the stretcher-bearer, according to the verdict, killed three serious patients by injecting air into their veins to cause their death due to gas embolism.
Killing for pocket money and sharing with mafiosi: the summary of the investigation into the ambulance of death
All this was done in order to earn a 200 or 300 euro tip from the family of the deceased for dressing the body.
The money would then be shared with the Mafia clans of Biancavilla and Adrano.
Prosecutor Andrea Bonomo asked for 30 years' imprisonment, the judges were even stricter.
Read Also:
Messina (Italy), GdF Nails Ambulance Driver: 30 Kg Of Marijuana Onboard / VIDEO
Italy: Illegal Sale Of Anti-Covid Vaccine Doses On Telegram: Two Channels Blocked
Soccorritori assassini a Catania: l'ambulanza della morte esiste davvero
Soccorritori assassini a Catania: l'ambulanza della morte esiste davvero
Source: