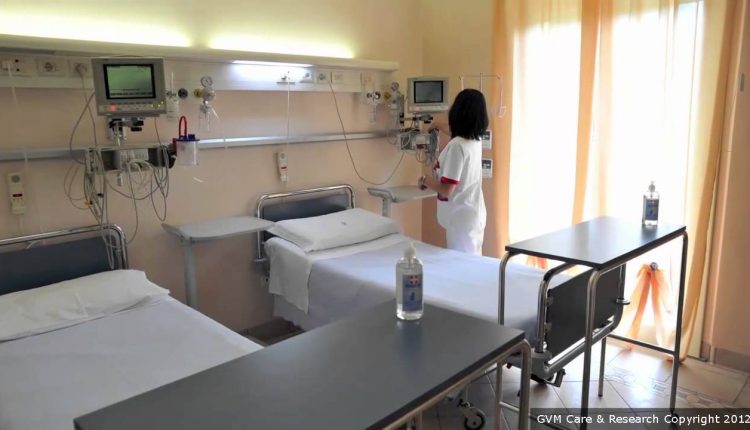 Serious aortic dissection operated successfully at Maria Pia Hospital using the Bloodless technique
The Bloodless technique: a cutting-edge technique that reduces the dispersion of the patient's blood, allowing even the most complex cases to be operated.
Naples, 1 January 2018, a 62-year-old patient, C.M., was urgently transported to the Emergency Room complaining of severe chest pain. After initial testing, physicians at Ospedale Monaldi [Monaldi Hospital] diagnosed the patient with aortic dissection. The recommended treatment was to rapidly repair the major artery, avoiding the danger of a sudden rupture and violent haemorrhage.
However, an operation of the sort would require several transfusions of donor blood, a fundamental procedure for the medical staff in Naples to be able to operate. Furthermore, C.M. is a Jehovah's Witness and, out of respect for his creed, transfusions were ruled out.
Bloodless technique: a successful case
Maria Pia Hospital in Turin – a highly specialised GVM Care & Research facility – was therefore selected, since it specialises in bloodless surgery. This technique doesn't call for transfusions and is therefore compatible with the religious beliefs of Jehovah's Witnesses.
The patient was transported by flying ambulance from Naples to Turin, the first case of aortic dissection to be transported this way in Italy.
"Over the time that elapsed from the moment the patient arrived at the Emergency Room in Naples to his arrival at Maria Pia Hospital", explains Doctor Sebastiano Marra, Director of the Cardiovascular Department of the hospital in Turin, "the patient's haemoglobin levels had dropped to a worrying level.
Which is why we resorted to an experimental protocol: the situation was analogous with a very limited number of known cases that had already been treated (7 all over the world in 13 years), for rapid stimulation of erythrocytes. However, after 5 more days of being recovered in the ward, the aortic aneurysm that had triggered the dissection had grown by at least 1 cm".
Five cardiac surgeons were involved in the delicate operation: Dr Chiara Comoglio, Director of Cardiac Surgery at Maria Pia Hospital, Dr Riccardo Casabona, Dr Samuel Mancuso, who had just returned from the United States following an important experience in cardiac surgery at the Texas Medical Center in Houston. The team also included two anaesthesiologists, Dr Marco Bertora and Dr Paolo Costa.
The surgery, which lasted 5 hours, permitted the successful reconstruction of the aorta using a cutting-edge method, which is fundamental not just for treating patients who are Jehovah's Witnesses but also for implementing a culture of intervention that includes multiple areas of attention within the operating room: a specific protocol that aims to minimise blood loss and to recover blood from the individual phases of the procedure.
C.M. is now doing well and will soon be able to return to normal everyday life.
For more information: www.gvmnet.it