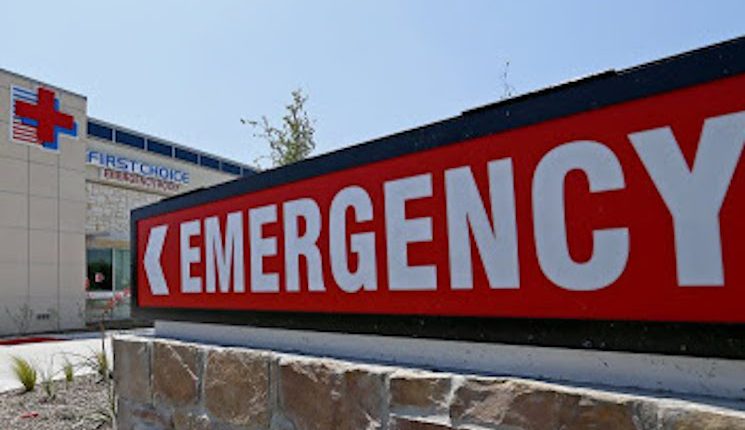 What to Expect in the Emergency Room (ER)
You or a loved one may have had an accident or serious illness. If so, you are likely to be worried and afraid. Knowing more about the emergency room (ER) can help you feel less anxious
What is the emergency room (ER)?
The ER is a department in a hospital or medical center.
Unlike a doctor's office, you don't need an appointment.
But that means many people may need treatment at the same time.
In that case, the most urgent problems are treated first.
If you feel that your condition has changed while you are waiting, let the triage nurse know.
FIRST AID TRAINING? VISIT THE DMC DINAS MEDICAL CONSULTANTS BOOTH AT EMERGENCY EXPO
When you arrive at the ER
You'll talk to a triage nurse as soon as you arrive.
This is a nurse trained in emergency care. He or she will ask about your problem.
The nurse will also check your temperature, pulse, and blood pressure.
You'll see a doctor right away if your injury or illness is severe.
Otherwise, you may be asked to wait while people who are more seriously ill are treated first.
While you wait, you may have X-rays or lab work done.
CERVICAL COLLARS, KEDS AND PATIENT IMMOBILISATION DEVICES? VISIT SPENCER'S BOOTH AT EMERGENCY EXPO
Your emergency care
In the ER, a doctor or team of doctors and nurses will care for you. You may have X-rays, blood work, or other tests.
You will need to wait for the results of any tests you have.
You also may wait to see a doctor who specializes in treating your problem.
In the meantime, you will be made as comfortable as possible.
If your condition changes, let your doctor or nurse know right away.

If they tell you they want to keep you for observation, but not for admission to the hospital, have someone check with your health insurance company about whether that service is covered.
QUALITY AED?  VISIT THE ZOLL BOOTH AT EMERGENCY EXPO
Going home
You may be admitted to the hospital if you are very ill or need further evaluation or treatment.
But you often can be treated right in the ER.
Before a friend or family member takes you home, you'll be given written instructions about how to care for yourself.
You may also be given prescriptions for any medicines you need.
Be sure to ask your doctor or nurse if you have any questions about the care you received, additional instructions about the care you need after ER discharge, or about your prescriptions.
Read Also:
Emergency Live Even More…Live: Download The New Free App Of Your Newspaper For IOS And Android
What Should Be In A Paediatric First Aid Kit
Does The Recovery Position In First Aid Actually Work?
Is Applying Or Removing A Cervical Collar Dangerous?
Spinal Immobilisation, Cervical Collars And Extrication From Cars: More Harm Than Good. Time For A Change
Cervical Collars : 1-Piece Or 2-Piece Device?
World Rescue Challenge, Extrication Challenge For Teams. Life-Saving Spinal Boards And Cervical Collars
Difference Between AMBU Balloon And Breathing Ball Emergency: Advantages And Disadvantages Of Two Essential Devices
Cervical Collar In Trauma Patients In Emergency Medicine: When To Use It, Why It Is Important
KED Extrication Device For Trauma Extraction: What It Is And How To Use It
Defibrillator: What It Is, How It Works, Price, Voltage, Manual And External
Source: