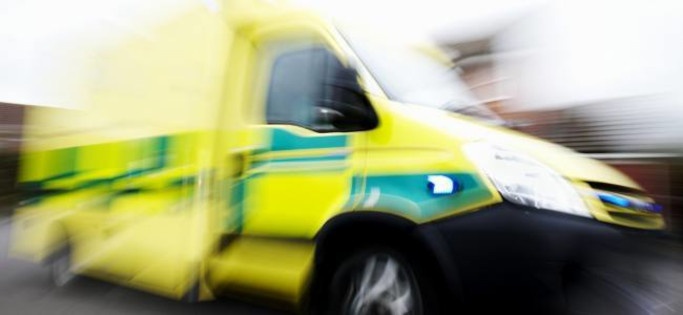 The five causes of sudden death that can take you by surprise in an ambulance
Sudden patient death during ambulance transport: has a patient ever taken you by surprise? That is, has a cardiorespiratory arrest ever occurred while you were in the crew, in a patient's home, or in your own ambulance, without any warning?
The answer is almost certainly yes.
In the article we are presenting today, recently published in the prestigious North American journal JEMS, authors Slovis, McKinney, Brywcynsky and Lardaro talk about the five causes of sudden death that can surprise us while we are performing our duties.
The five causes they discuss, which are among the causes of sudden death, may be due to situations that we do not expect and that take us by surprise.
Normally, an unstable or critical patient can deteriorate to the point of cardiorespiratory arrest, but in these cases this is not the case. And we need to be prepared.
CARDIORESPIRATORY ARREST, VISIT THE ZOLL STAND AT EMERGENCY EXPO AND LEARN MORE ABOUT DEFIBRILLATORS
The five unexpected causes of sudden death are:
Lethal arrhythmias.
Myocardial infarction (IMA).
Intracranial emergencies.
Pulmonary thromboembolism (PE).
Aortic rupture.

The Emergency Medical Technician must know the situations that can put the transported patient in check, what are the most probable causes of sudden death, the most significant signs and their possible solutions (if any).
This article can help you make decisions about activating the highest resources and assessing patients more accurately for alarming signs and symptoms, as well as forming appropriate responses to the occurrence of sudden cardiorespiratory arrest in the patient's home or even in your ambulance.
TO READ THE ARTICLE IN QUESTION CLICK HERE
Read Also:
Serious Aortic Dissection Operated Successfully At Maria Pia Hospital Using The Bloodless Technique
Stress Exercise Test Inducing Ventricular Arrhythmias In LQT Interval Individuals
Medical Corner – Management Of Tachycardiac Arrhythmias In Pregnancy
Source: