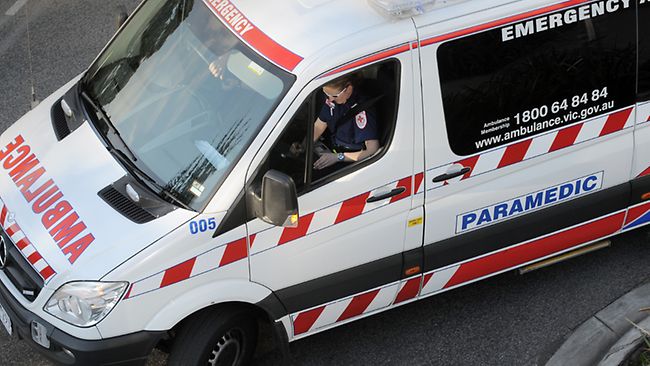 TOP 5 EMS job opportunities worldwide - Australia, Canada, Europe and Canada
TOP 5 EMS job opportunities worldwide: EMS professionals, are you looking for a new job?
Every day EMS and rescue professional can find online new ideas for getting a better life, improving their jobs. But if you need some suggestions for keeping your skills in service for another kind of job, involved in the EMS or in the industrial business around the health sector, here we are!
Emergency Live will show you every week some of the most attractive position in Europe about EMS and rescue activities. Are you dreaming of operating as a paramedic Zermatt? Would you like to see every day the beautiful heritages of Rome driving an ambulance? (No, really, you don't know what it is driving an ambulance in Rome!)
Well, we show you the TOP 5 job position you can reach directly with our links!
LOCATION: LEICESTER (UK)
NURSE / PARAMEDIC / PHARMACIST
Are you a Registered Nurse, Paramedic or Pharmacist looking for a full or part time job?
Are you a looking for the opportunity to work a mixture of days and Out of Hours periods ( 5 out of 8 weekends, evenings & bank holidays ) on a full or part time basis ( Minimum of 15 hours)
Would you like to work in a fast paced environment using your expert knowledge and skills to provide excellent care to patients through the specialised area of telephone and computer based triage?
Do you have an interest in home working after 12 months experience and continuous service?
Due to expansion, we are currently recruiting registered nurses, paramedics and pharmacists to join our NHS 111 East Midlands team in the role of NHS 111 Clinical Advisor. In this role you will be guaranteed the clinical autonomy to deliver safe, effective and patient focused care. You will be making a real difference to patients by utilising your broad clinical knowledge supported by decision support software to undertake telephone triage; assessing patient's presenting symptoms, advising them on next steps and referring them on to further care when appropriate.

Working on NHS 111 is a highly skilled and exciting role that gives you the opportunity to use and develop your assessment skills for a wide variety of patients and clinical presentations. We receive excellent feedback from our patients who appreciate a service that is accessible to them 24/7when they are unsure of what level of health care they need.

Following 12 months continuous service, there may be the opportunity to apply for the option of working from home.

We would welcome applications from capable, proactive and experienced registered nurses, paramedics and pharmacists who have excellent communication skills, are calm under pressure and enjoy working within an exciting team environment.

In addition to an excellent salary DHU 111 offers:

Access to training, CPD, Clinical Supervision and assistance with Revalidation
Flexible working opportunities at nights, weekends and public holidays
NHS Pension Scheme membership
Membership of Westfield Health after 6 months continuous service.
Childcare Vouchers
Team working and support in a specialised care environment
The ability to work at home
If successful you must be available for three weeks full time training and a further 3 weeks for supported practice (further information available at interview)

Join us and benefit from the opportunities to move DHU forward and to enjoy variety and challenge in a
rapidly changing organisation.
LOCATION: Baba Memorial Hospital -Sakai City Fumio Station (JAPAN)
EMT
Qualifications for the emergency paramedic's license, ordinary car license
Work location Baba Memorial Hospital
Working hours (1) 8:30 to 17:30 (2) 17:15 to the next day 8:45
Business contents ・ Management, maintenance, management of our hospital ambulance
・ Assistance work of examination and medical treatment
・ Nursing assistance duties in hospital
・ Instructor training
・ Record making, data entry duties
・ Management of medical equipment and supplies
By holiday / vacation shift
Salary According to the regulations of this hospital
Health benefits (Pegasus Health Insurance Association), welfare pension insurance, employment insurance
Mutual aid association system ※ The availability of insurance participation changes by working hours
Application method Please mail the application form below. We will contact you later on the selection schedule, etc.
Application resumes

LOCATION: SIDNEY (AUSTRALIA)
Provisional Trainee
Position Number 19693
Employment Status Full Time – Exempt
Applications Close 30/04/2019
Maximum length of training contract 02/02/2020
Training Network/Training Rotation Emergency Medicine Network 5 – Westmead Nepean Blacktown Mt Druitt Tweed
Facility Westmead Hospital
Specialty Emergency Medicine
Sub Specialty None
Award Public Hospital Medical Officers (State) Award
Classification Resident Medical Officer
Registrar
Salary Band $79,648.00 to $124,428.00
Current Rotations/Networks (which may change from time to time) Western Sydney Local Health District (WSLHD) and secondment hospitals
Main Purpose of Position Assess and manage, under supervision, patients presenting to the Emergency Department and admitted to inpatient wards when rotating to inpatient specialities.

The position supports meeting the requirements for provisional training with the Australasian College for Emergency Medicine (ACEM).
Position Requirements The Provisional Trainee will be required to participate in a 24/7 roster and may be rostered to day, evening and night shifts across a seven day roster.

Clinical Requirements
The Provisional Trainee is responsible for:
• Assessing and managing patients, including arranging appropriate investigations, reviewing and interpreting results, prescribing appropriate medications and organising referrals and consultations
• Maintaining accurate medical records and completing discharge letters/summaries, referral letters, medication prescriptions and death certificates accurately and in a timely way
• Consulting with and communicating with medical staff in the Emergency Department and other speciality teams in the hospital in regard to patient management plans, diagnostic requests and consultations
• Communicating with nursing staff, allied health and other members of the health care team in regard to management plans, diagnostic reports and consultations
• Ensuring effective follow up and continuity of care of the patients leaving the Emergency Department.
• Communicating with patients and family members in a respectful way

Research and Teaching
• Participate in the Emergency Medicine Department teaching and relevant weekly meetings
• Comply with ACEM provisional training requirements and examination requirements, including completion of In-Training Assessments( ITAs)
• Participate in Emergency Medicine Department quality activities
• Participate in teaching of interns, other junior medical officers, medical students, nursing and allied health staff

Supervision
The Provisional trainee will provide supervision to interns, postgraduate year two (PGY2) and other junior medical officers working in the Emergency Medicine department
LOCATION: CANADA
PRIMARY CARE PARAMEDIC
Job requirements
Languages
English

Education
College, CEGEP or other non-university certificate or diploma from a program of 1 year to 2 years

Credentials (certificates, licences, memberships, courses, etc.)
CPR Certificate; Ambulance driver's licence

Experience
Experience an asset

Specific Skills
Administer medications and provide advanced emergency treatments to patients; Administer pre-hospital emergency care; Transport patients to hospital or other medical facility for further medical care; Maintain ambulances and emergency care equipment and supplies; Document and record nature of injuries and treatment provided; Assist hospital personnel with provision of medical treatment, if necessary; Assess extent of injuries or illness of trauma victims to determine emergency medical treatment
Work Setting
Private ambulance company
Security and Safety
Child abuse registry check; Driver's validity licence check; Medical exam; Criminal record check; Adult Abuse Registry
Transportation/Travel Information
Driver's abstract; Valid driver's licence
Work Conditions and Physical Capabilities
Fast-paced environment; Work under pressure; Repetitive tasks; Physically demanding; Manual dexterity; Attention to detail; Ability to distinguish between colours; Sitting; Combination of sitting, standing, walking; Bending, crouching, kneeling; Tight deadlines
LOCATION: SPAIN
AMBULANCE DRIVER
Additional data:
CONTRACT IN PRACTICES OF 24 MONTHS OF DURATION. FULL TIME. WITHOUT
EXPERIENCE. QUALIFICATION: TECHNICIANS IN HEALTH EMERGENCIES OR CERTIFICATE
OF PROFESSIONALITY SANITARY TRANSPORT. THAT THEY HAVE NOT HAPPENED
MORE THAN FIVE YEARS OR, SEVEN IF YOU ARE A PERSON WITH DISABILITIES, FROM THE
TERMINATION OF THE STUDIES. DRIVING LICENSE