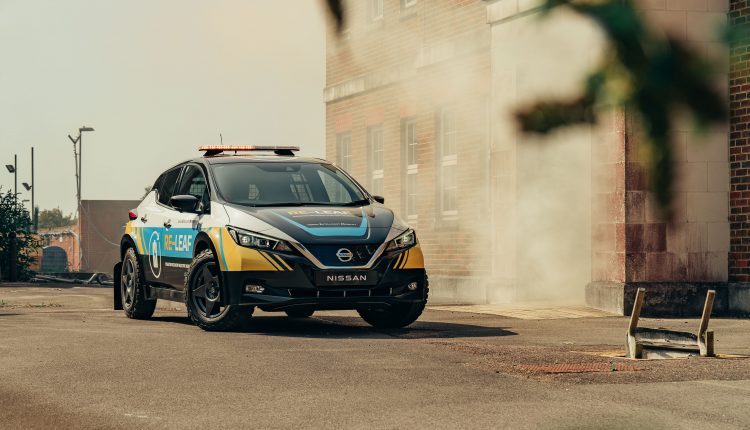 Nissan RE-LEAF, the electrical response to the consequences of natural disasters / VIDEO
The International Day for Disaster Risk Reduction was started in 1989, after a call by the United Nations General Assembly for a day to promote a global culture of risk-awareness and disaster reduction. Held every 13 October, the day celebrates how people and communities around the world are reducing their exposure to disasters and raising awareness about the importance of reining in the risks that they face
Nissan has unveiled a 100% electric emergency response vehicle concept, designed to provide a mobile power supply following natural disasters or extreme weather events.
Called RE-LEAF1, the working prototype is based on the Nissan LEAF passenger car, the world's first mass-production electric vehicle.
The RE-LEAF can be driven into the centre of a disaster zone and provide a fully mobile power supply to aid the recovery process.
The integrated energy management system can run medical, communications, lighting and other life-supporting equipment.
Natural disasters are the biggest cause of power outages
A 2019 World Bank report found natural shocks and climate change caused 37% of outages in Europe between 2000 and 2017, and 44% of power outages in the US over the same period.
When a disaster hits, the time for electricity supply to be restored is typically 24-48 hours, depending on the severity of the damage.
During that period, electric vehicles can be used to provide a zero-emission, mobile emergency power supply.
The RE-LEAF was created to demonstrate the potential of electric vehicles in disaster recovery. Whilst the vehicle is just a working concept, the technology exists to be used in the real world.
In Japan, Nissan has been using the LEAF to provide emergency power and transportation following natural disasters since 2011, and the company has formed partnerships with more than 60 local governments to support disaster relief efforts.
Helen Perry, Head of Electric Passenger Cars & Infrastructure for Nissan in Europe, commented; 'Through Nissan Intelligent Mobility, we're constantly exploring ways that electric vehicles can enrich our lives, beyond just zero-emission transportation.
Concepts like the RE-LEAF show the possible application of EVs in disaster management and demonstrate that smarter, cleaner technology can help save lives and provide greater resilience for the future.'
Rescue to people in emergencies also involves the choice of vehicles.
READ ALSO:
SOURCE: