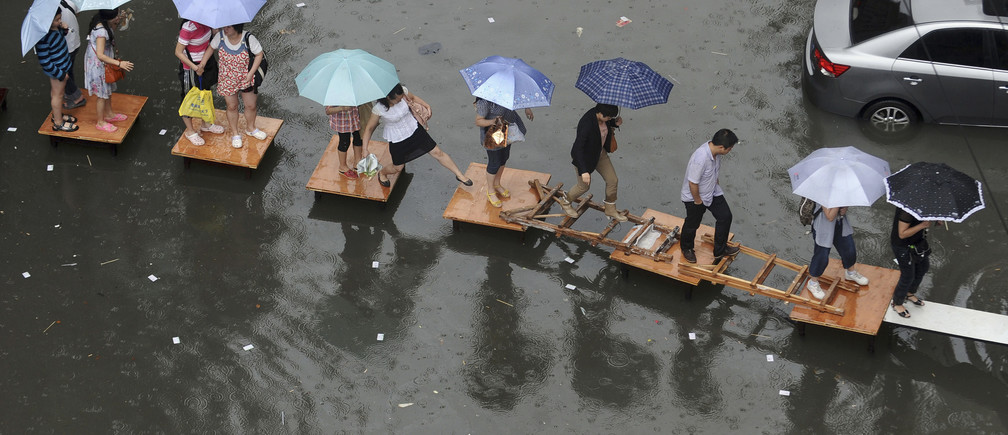 Save the Date - Disaster Resilient Cities: Technology for DRR to Support Sendai Framework Implementation at Local Level
On November, 17 at the KINTEX in Goyang-si, South Korea, will be hold the K-Safety Expo 2016.
MAIN ORGANIZER(S): ICLEI – LOCAL GOVERNMENTS FOR SUSTAINABILITY
KOREAN ADVANCED INSTITUTE OF SCIENCE AND TECHNOLOGY
POHANG UNIVERSITY OF SCIENCE AND TECHNOLOGY
UNISDR OFFICE FOR NORTHEAST ASIA AND GLOBAL EDUCATION AND TRAINING INSTITUTE FOR DISASTER RISK REDUCTION AT INCHEON

OTHER ORGANIZER(S): MINISTRY OF PUBLIC SAFETY AND SECURITY
Background
Cities are hubs for ideas, commerce, culture, science, productivity, social development and much more. At their best, cities have enabled people to advance socially and economically. Yet now that half of the world's population live in cities, making sustainable and resilient cities – amidst a changing climate, rapidly depleting resources, and unplanned urbanization – is one of our greatest challenges and opportunities.
Given that solutions to today's global challenges both require and benefit from technological innovations, there is a unique opportunity at the Korea International Safety & Security Expo (KINTEX) to showcase the Korean tech sector, which include some of the world's leading innovators, as well as inspire broader Korean tech sector engagement in developing solutions for sustainable development, including disaster risk reduction and climate change adaptation – particularly in cities.
Aim
engage Korean local government authorities and tech innovators to present key innovations in technology for disaster risk reduction
develop understanding of urban disaster risk
spark innovation of technologies that may support solutions to preventing, mitigating and creating new risk
[document url="http://www.preventionweb.net/files/50573_ksafety2016resilientcitiestechfordr.pdf" width="600″ height="600″]
Source: PreventionWeb