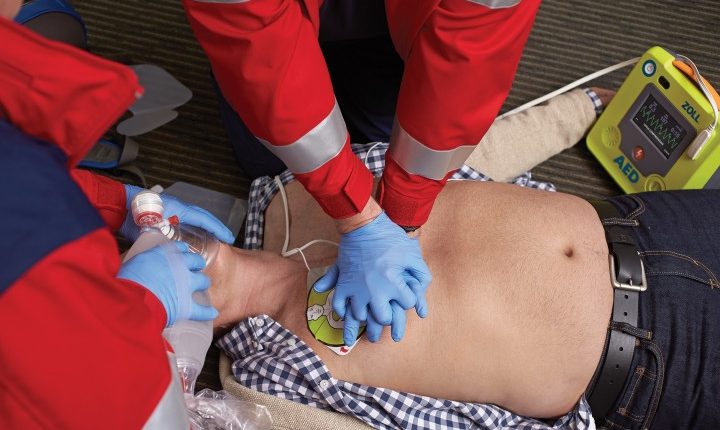 Italy, 'Good Samaritan Law' approved: 'non-punishability' for anyone using a defibrillator AED
AED, the so-called 'Good Samaritan Law', the legislation that modifies the use of life-saving devices, has been passed: legal liability for those who provide aid is excluded
Senate, the Good Samaritan Law on automatic external defibrillators (AED) approved
The Social Affairs Committee of the Chamber of Deputies is called upon to give the final go-ahead, but de facto the Senate's 'green light', which has just taken place, is a fundamental step in the process of passing the law introducing 'immunity' for anyone using automatic external defibrillators (AEDs) to provide aid.
A strong push for the approval of this law came from Irc (Italian resuscitation council) and other scientific and voluntary organisations.
Immunity is the most important innovation introduced by Bill 1441 on defibrillators (Provisions on the use of semi-automatic and automatic defibrillators in out-of-hospital settings).
But the Good Samaritan Law also introduces the obligation to teach life-saving manoeuvres in schools.
DEFIBRILLATORS, VISIT THE ZOLL STAND AT EMERGENCY EXPO
AED, Good Samaritan Law: IRC's firm conviction
In Europe, about 400,000 cardiac arrests occur every year (60,000 in Italy) and it is estimated that only 58% of the cases of those who assist intervene with life-saving manoeuvres (cardiac massage, ventilation) and 28% of the cases with a defibrillator.
The survival rate is 8%.

The measures in the new law therefore aim to involve citizens more in first aid and give them the tools to do so: In addition to the 10 million euros for the installation of AEDs in busy public places, the obligation to teach first aid manoeuvres in schools, and the obligation for sports clubs to equip themselves with defibrillators, there is, for example, an obligation for the 118 emergency services to provide citizens with telephone instructions on how to recognise cardiac arrest, how to give cardiac massage and how to use the AED, and the introduction of applications for the geolocation of AEDs.
The law also stipulates that, in the absence of health personnel or non-health personnel trained in first aid, ordinary citizens who have not received specific training are also allowed to use AEDs.
Many of these innovations are also present in the new European guidelines on first aid recently updated and published by the European Resuscitation Council (ERC), of which IRC is a member, based on the recommendations of the International Liaison Committee on Resuscitation (ILCOR).
Irc has edited the Italian translation of the document.
The new law therefore places Italy at the forefront of first aid reform.
Read Also:
Oxygen Damaging For Heart Attack Patients, Study Says
European Resuscitation Council (ERC), The 2021 Guidelines: BLS – Basic Life Support
Source: