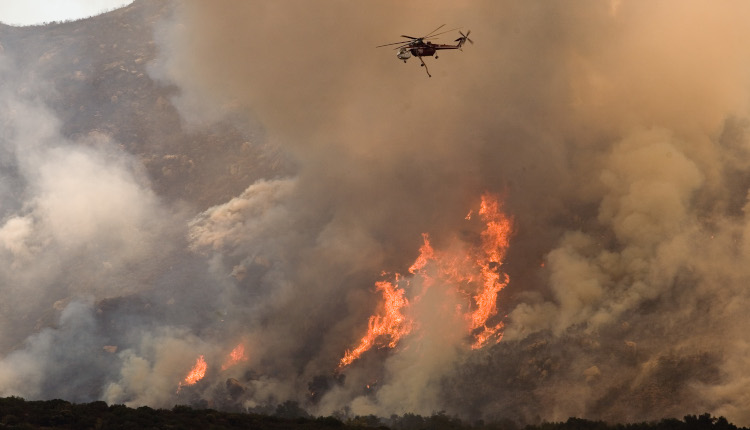 Wildfires in California: Governor declares the state of emergency
Tonight has been launched the state of emergency for the high quantity of wildfires that are burning California for some days. CAL Fire and its firefighters are monitoring the situation.
Gavin Newsom, governor of California declared the state of emergency. High temperatures, in addition, are not helping to put out wildfires. The heatwave that is hitting California in these weeks apparently is a historical one. Just consider the peak of heat registered in the Death Valley two days ago (54,4 °C, i.e. 129 °F). Now, CAL Fire firefighters and Civil Protection teams are working hard to extinguish the fire.
Currently, 204,481 acres burnt and 78 structures damaged or destroyed. California governor declared to the media: "We are deploying every resource available to keep communities safe as California battles wildfires across the state during these extreme conditions. California and its federal and local partners are working in lockstep to meet the challenge and remain vigilant in the face of continued dangerous weather conditions."
Areas like Sonoma, San Mateo, Napa, Butte, Nevada and Monterey counties are affected by these wildfires. Many people are about to be evacuated, in order to keep them safe. Firefighters toiled in oppressive heat as the fires burned, posing threats to homes, forcing evacuations and fouling the air with smoke far beyond the largely rural or wilderness areas where flames fed on very dry vegetation.
The weather will turn to be more dynamic and churned up thunderstorms bringing the double threat of more lightning-sparked fires and flash floods.
Hairy conditions as the #LNULightningComplex fire burns along both sides of Berryessa Knoxville Road near Lake Berryessa. @GettyImagesNews @CAL_FIRE pic.twitter.com/EVWKsgsump

— Justin Sullivan (@sullyfoto) August 19, 2020