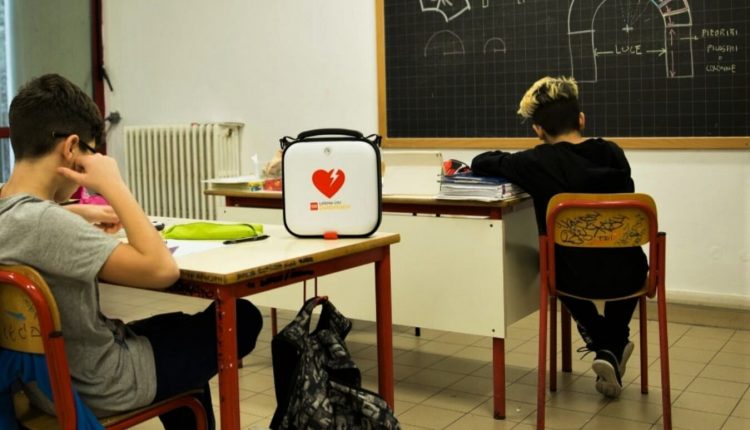 Atrial fibrillation, the importance of intervening at the earliest symptoms
A. fibrillation is an arrhythmia of the atrial chambers of the heart that occurs frequently in people aged around 60/65 years
What are the symptoms of atrial fibrillation?
A. fibrillation usually manifests itself as a feeling of discomfort in the chest accompanied by a sensation of the heart beating irregularly.
Other symptoms of a. fibrillation are shortness of breath and a feeling of widespread weakness.
DEFIBRILLATORS OF EXCELLENCE IN THE WORLD: VISIT THE ZOLL BOOTH AT EMERGENCY EXPO
Does atrial fibrillation always present itself with clear symptoms?
Unfortunately, there are cases in which a. fibrillation does not give any symptoms, but then suddenly presents itself in the form of a stroke.
It is therefore important for patients to be able to recognise even the smallest alarm bells and decide to consult a specialist accordingly.

DEFIBRILLATORS, VISIT THE EMD112 BOOTH AT EMERGENCY EXPO
How is fibrillation diagnosed?
A patient who notices an irregular or fast heartbeat undergoes a cardiological examination – by a cardiologist or, even better, by an electrophysiologist or arthormologist – during which an electrocardiogram is performed, an essential test to rule out fibrillation.
Read Also:
Defibrillators, Ventilators, Mechanical CPR: What Surprises Will We Find In The Zoll Booth In Emergency Expo?
Defibrillation, Patient Management Has Never Been Easier With The X Series Advanced Monitor/Defibrillator
Source: