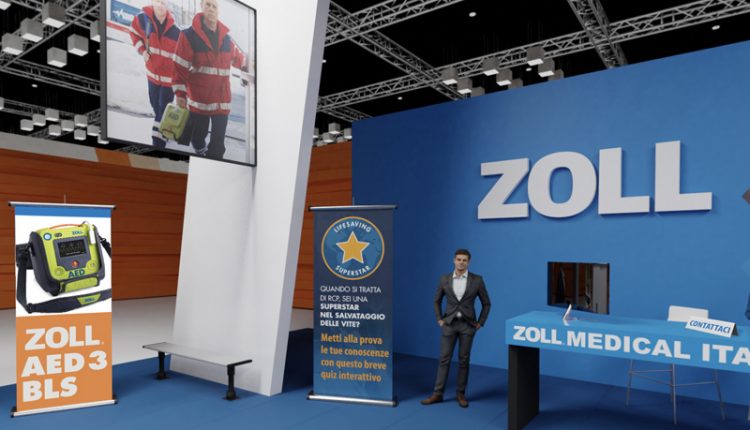 Defibrillators, ventilators, mechanical CPR: what surprises will we find in the Zoll booth in Emergency Expo?
ZOLL Medical Corporation, an Asahi Kasei company, a leader in medical devices development and software solutions for the emergency sector, has chosen to attend in Emergency Expo
Zoll and Emergency Expo, a natural marriage
At the online exhibition stand, the company that still bears its founder name, a pioneer in the artificial cardiac pacemaker development and the cardiac defibrillator, is exhibiting its leading products in the Dae (defibrillator), ventilator and mechanical CPR sectors.
But that's not all. At Emergency Expo it will be possible to see all the company's latest products and contact the most suitable professionals, sector by sector.
With products for defibrillation and cardiac monitoring, circulation enhancement and CPR feedback, supersaturated oxygen therapy, data management, ventilation, and therapeutic temperature management, ZOLL provides a comprehensive set of technologies that help clinicians, EMS and fire professionals, as well as lay rescuers, improve patient outcomes in critical cardiopulmonary conditions.
VISIT ZOLL'S BOOTH AT EMERGENCY EXPO

Read Also:

Emergency Expo, The Regional Coordination Of Civil Protection Of Piedmont Will Also Be There: This Is What The Stand Will Look Like
Civil Protection, Also The N.I.P. (Nuovo Intergruppo Parma) At Emergency Expo: Enjoy Their Stand
Special Vehicles Outfitting, Celiani's Experience And Professionalism In Emergency Expo: Visit Their Stand
Ambulance Fitters: Did You Visit The Mariani Fratelli Stand At Emergency Expo?
Biocaremedic Is Born, PPE Of All-Italian Excellence: Visit Their Stand At Emergency Expo
ESC 2018 – A Change Of Italian Law To Improve The Survival Rate From Cardiac Arrest
ZOLL Aquires Payor Logic – Customers Can Expect Unprecedented Bottom Line Improvements
Source: