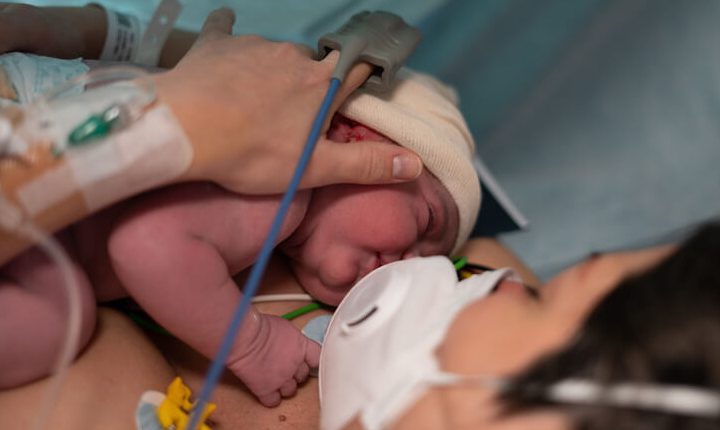 Birth and COVID-19, what is the task of midwives in contexts of concern and tension? Some useful advice from Argentina
Birth and COVID-19, a theme that is worrying about those who work in the world of neonatology and, of course, future parents.
Very interesting an article published in Argentina by the newspaper Diario Salud, signed by Antonella Prospitti.
Birth and COVID-19, the protocols adopted in Argentina
"Accompanying pregnancies before, during, and after childbirth – we read – in this context generates conflicting feelings and difficult to express for gynecologists and midwives.
And it is this, bringing newborns to life during the pandemic is not at all similar to the births of before.
Taking care that mothers are not infected, that their children are not infected at birth, adopting all the corresponding protocols and paying attention and advice to women, today these doctors and obstetrics graduates face multiple feelings, always confronting their vocation.
According to the gynecologist-obstetrics Héctor Andrewartha, former head of the service of Gynaecology-obstetrics of the Spanish Hospital and current private doctor in relation to the institute (Mat. 2593), the emotions are very different: uncertainty about what will be the birth of a child who is accompanied during pregnancy; relief and joy when you see that the mother-child combination is in good condition, among other feelings.
According to the professional, this new scenario proposed different protocols of action for the safety of pregnant women, their partners, and staff (medical or not), but he pointed out that it was necessary to implement them in order not to interrupt the care of pregnant women: "Prenatal check-ups are carried out in a normal way following care protocols, such as removal, hygiene measures, disinfection, social isolation.
COVID-19 emergency, the role of digital communication in childbirth preparation
And for communication with some patients, we use video calls, recipes, and exercise orders (those preparatory to childbirth, ed), which are performed through digital media.

In other words, technology allows me permanent contact with the patient.
In the same way, he stressed that something important such as the accompaniment of couples at the time of childbirth and, subsequently, in the room must be supported.
However, he clarified that for pregnant women with COVID the protocol is different: "the woman who shows signs of Covid-19 diagnosed must be transferred to a maternity area prepared for this pandemic, with all protocols and treatments, during labor and puerperium.
And this also includes treatment protocols for the newborn".
Finally, the doctor provided some recommendations for pregnant women in this context and brought them peace of mind: "The message is very simple: take care of yourself, maintain isolation and social distance, and the most important thing is that at the slightest symptom you communicate with your gynecologist.
As advice, at the slightest symptom, do not self-medicate and make sure that the Hospital and the Obstetrics Service are prepared for the full care of the mother and child".
Read also:
COVID-19 Positive Migrant Woman Gives Birth On The Helicopter During A MEDEVAC Operation
Source: