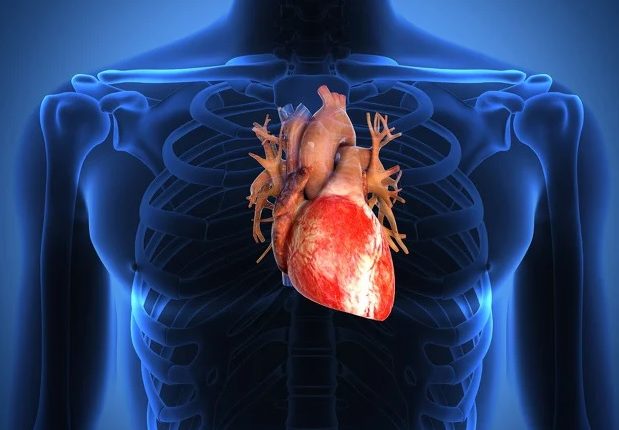 Cardiac amyloidosis, new treatment possibilities: a book by Sant'Anna di Pisa explains them
Cardiac amyloidosis: the disease is caused by an abnormal protein (amyloid) whose deposits in cardiac tissue make it difficult for the heart to work properly
Research has opened up new possibilities for treating cardiac amyloidosis, a disease caused by an abnormal protein (amyloid) whose deposits in heart tissue make it difficult for the heart to work properly.
Cardiac amyloidosis is a clinical condition that was previously thought to be rare, but is now an increasingly common challenge for cardiologists and internists
New knowledge allows early and non-invasive diagnosis, the ability to discriminate between different forms of the disease and to establish targeted treatment, using new tools such as biomarkers, signal diagnostics (electrocardiogram) and imaging (echocardiogram, scintigraphy and magnetic resonance imaging), thus removing the often inauspicious prognosis that, until recently, accompanied cardiac amyloidosis in its various forms.
The book published by Pisa University Press in the "Sant'Anna Medical Reviews" series is dedicated to the progress of scientific research. Entitled "Cardiac amyloidosis: how it is diagnosed, how it is treated", its authors include Michele Emdin and Claudio Passino, both lecturers in Cardiology at the Institute of Life Sciences of the Scuola Superiore Sant'Anna in Pisa, and Giuseppe Vergaro, a researcher affiliated with the Scuola Superiore Sant'Anna, and head of Cardiology at the Monasterio Foundation.
The volume also includes contributions from young researchers in the Cardiology group of the Scuola Superiore Sant'Anna, the University of Pisa, the Monasterio Foundation and experts including Claudio Rapezzi, Federico Perfetto and Francesco Cappelli.
After a tribute to Giampaolo Merlini and the Scuola di Pavia, the volume in the series "Sant'Anna Medical Reviews" deals comprehensively with a range of topics of medical interest, from aetiology (the study of the causes of the disease) to physiopathology, diagnostics (biomarkers and multimodal imaging) and finally the treatment of the various forms of this disease.
RARE DISEASES? TO LEARN MORE, VISIT THE UNIAMO – ITALIAN FEDERATION OF RARE DISEASES STAND AT EMERGENCY EXPO
As the authors point out, the different forms of cardiac amyloidosis are characterised by the accumulation in the interstitial space of amorphous material consisting of "amyloid fibrils"

It induces a clinical picture of heart failure and causes disturbances in the rhythm and conduction of the heart.
Until recently, amyloidosis has been regarded as a disease with few therapeutic prospects.
In recent years, however, both of the most frequent forms of cardiac amyloidosis, namely cardiac amyloidosis due to immunoglobulin light chains (AL) and transthyretin amyloidosis (ATTR), in its wild type and mutated forms, have seen an extraordinary increase in diagnostic capabilities and therapeutic possibilities, which has disproved the notion of the disease being rare.
Michele Emdin, Claudio Passino and Giuseppe Vergaro recall: "For these reasons, knowing and recognising cardiac amyloidosis in its various forms at an early stage is imperative for cardiologists, general practitioners and the many specialists, such as neurologists, internists, nephrologists and haematologists, involved in their clinical management".
Read Also:
Inflammations Of The Heart: Myocarditis, Infective Endocarditis And Pericarditis
MRI, Magnetic Resonance Imaging Of The Heart: What Is It And Why Is It Important?
Source: