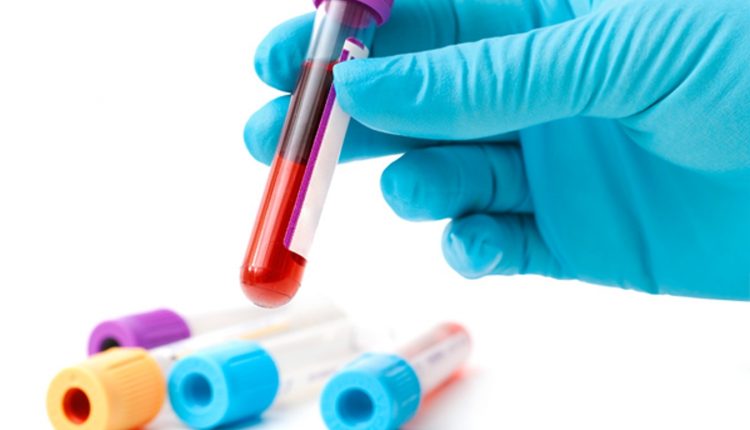 Chromogranin A: a laboratory test for the diagnosis and/or monitoring of neuroendocrine tumours
Chromogranin A (CGA) is a glycoprotein (protein combined with a sugar) present in neuroendocrine cells and released from them into the bloodstream
Neuroendocrine cells have characteristics typical of both endocrine cells (production of hormones) and nerve cells; they are distributed throughout the body and perform various functions such as stimulating the secretory activity of the gut, the rate of transit of food through the gastrointestinal tract, and the regulation of lung secretions and airflow in the lungs.
Neuroendocrine tumours originate from these cells and can affect organs as diverse as the lungs, adrenal gland, thyroid, thymus, intestine and pancreas.
Chromogranin A (CGA): the assay is performed on a blood sample taken from the arm and no specific preparation is required
Chromogranin is determined with an instrument that uses fluorescence as a detector system and its normal values in blood are generally below 88 ng/ml.
Generally, the CGA assay is not required alone, but in combination with other tests for the diagnosis and/or monitoring of neuroendocrine tumours, particularly carcinoid tumours, such as 5-hydroxy-indolacetic acid or urinary catecholamines.
Significant elevations of Chromogranin A (CGA) can be found in various neuroendocrine tumours (neuroblastoma, pheochromocytoma, medullary thyroid carcinoma, insulinoma, gastrinoma)
They therefore turn out to be an indicator with good sensitivity for these diseases.

Due to possible false positives, however, its use should be limited to patients with a documented diagnosis of neuroendocrine neoplasia, to monitor disease progression during follow-up and response to medical therapy
There are in fact numerous non-cancer conditions that can lead to elevations in the CGA value, such as renal or hepatic insufficiency, uncontrolled hypertension, severe psychophysical stress or the intake of proton pump inhibitor drugs used to reduce gastric acidity.
Read Also:
Emergency Live Even More…Live: Download The New Free App Of Your Newspaper For IOS And Android
What Is Cholesterol And Why Is It Tested To Quantify The Level Of (Total) Cholesterol In The Blood?
What Is Amylase And Why Is The Test Performed To Measure The Amount Of Amylase In The Blood?
Anticoagulant Drugs: List And Side Effects
Source: