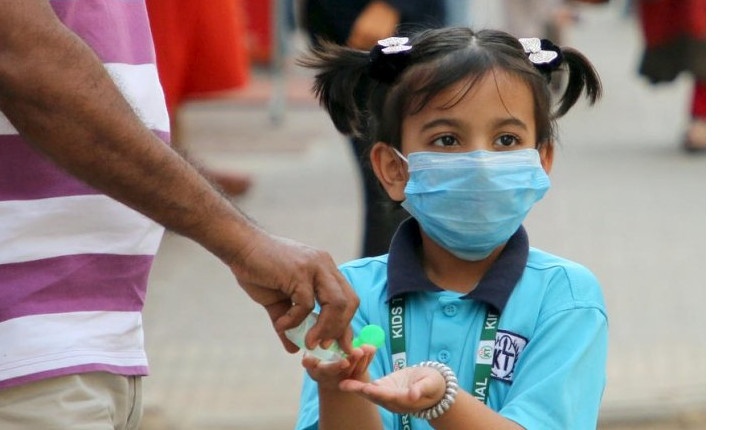 Covid, ok vaccine for rheumatology patients, but with caution: here are the 5 recommendations of paediatricians
Vaccine for rheumatology patients? Yes, but with caution. The Rheumatology Study Group of the Italian Society of Paediatrics (Sip), after reviewing the currently available evidence on Covid-19 vaccinations and in the light of the new ministerial directives, has issued 5 recommendations for immunising paediatric patients with rheumatological diseases
First of all, "in view of the importance of achieving maximum coverage in the population, the GoS recommends vaccinating patients with rheumatologic diseases aged 12 years and older with low disease activity or disease in remission and undergoing therapy with immunomodulatory drugs (e.g. methotrexate, salazopyrin, cyclosporine), biological response-modifying drugs (e.g. TNF, interleukin-1 or interleukin-6 antagonists, abatacept), immunosuppressive drugs (e.g. azathioprine, mycophenolate mofetil, cyclophosphamide) or glucocorticoids at any dose'.
On the contrary, 'in the current state of the epidemic situation,' the study group document states, 'vaccination of subjects with high disease activity is not recommended'.
Rheumatology patients, Italian paediatricians' recommendations regarding Covid vaccine
Paediatric rheumatologists also recommend, where possible, 'to inoculate the vaccine before starting immunomodulatory and/or immunosuppressive therapy.
However, in view of the risk of disease flare-up, they point out, it is not recommended to reduce current therapy in order to carry out the vaccination.
Since "it is possible that the response to Covid-19 vaccination in patients with rheumatologic diseases receiving immunomodulatory treatment is reduced in terms of magnitude and duration compared to the general population," the Rheumatology MDG goes on to explain, "it is recommended to stress the importance of personal protective equipment and social distancing even after vaccination.
It is not considered essential to check the antibody response after the vaccination has been carried out.
Relatives of rheumatology patients should also be vaccinated against Covid
Finally, experts point out that "family members and cohabitants of patients with rheumatologic diseases should be vaccinated, if their clinical conditions and age allow it, in order to promote a protective effect towards the patient with rheumatologic disease".
In the document issued by the Italian Society of Rheumatology (SIP), rheumatologists specify that "these recommendations will be revised in case further data on Covid-19 vaccination in paediatric population with rheumatologic diseases emerge and in the light of the results of ongoing trials in paediatric subjects".

They also warn that 'there is currently insufficient information on the safety of vaccines in monogenic interferonopathies.
The indication for vaccination in patients suffering from these diseases must be assessed on a case-by-case basis with the reference specialist'.
Paediatricians recall that 'all vaccines currently under development against Covid-19 are based on non-living viral components, so all preparations available on the market can be used safely in patients with rheumatological diseases.
However, the Ministry of Health recommends the use of the mRNA vaccine in individuals with autoimmune diseases and/or immunodepression secondary to drug treatment and their cohabitants.
In addition, recent regulations indicate that mRNA vaccines are the only vaccines that can be administered to children.
Currently, a study is available on the Comirnaty vaccine (BioNTech/Pfizer) administered to 1,131 subjects aged 12-15 years, which demonstrated efficacy and short-term safety of the vaccination, with a greater immune response than the 16-25 year old group, with an approximately 1.8-fold higher neutralising antibody titre.
In addition, studies of the efficacy and safety of the Moderna (mRNA-1273) vaccine are underway in about 3,000 children aged 12-17 years, and in 6,750 children aged 6 months-11 years.
Read Also:
Kawasaki Syndrome And COVID-19 Disease In Children, Is There A Link? The Most Important And Reliable Studies
COVID-19, Immune-Mediated Inflammatory Diseases And Vaccines: Statale University Position Paper
Source: