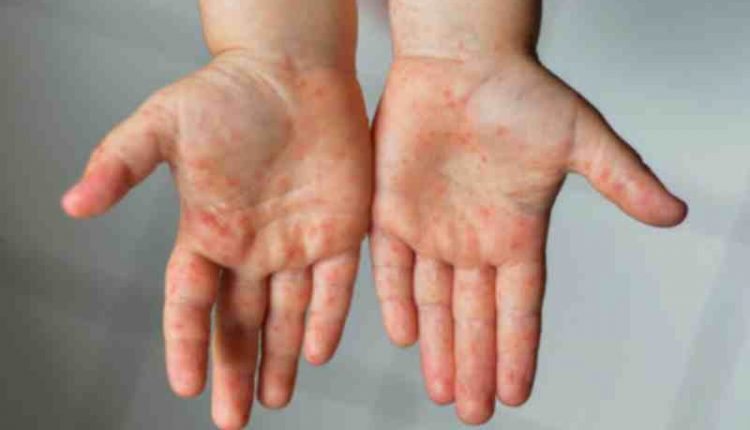 Kawasaki syndrome and COVID-19 disease in children, is there a link? The most important and reliable studies
For several weeks now, paediatricians and scientific experts have been looking at the link between Kawasaki syndrome and the increased exposure to COVID-19 disease infection in children. Now, also the Istituto Superiore Sanità (ISS) showed its concern and takes a clear position on this topic.
Is there a link between the Kawasaki syndrome and COVID-19 in children? Now, also the Istituto Superiore di Sanità (ISS) takes a clear position on this topic, with an official note.
Kawasaki syndrome and COVID-19 in children: is there really a link?
The basic question is: is there really a link between the Kawasaki syndrome, or acute multisystem inflammatory syndrome, and the positivity to COVID-19? Kawasaki syndrome is a disease that can hit teenagers and children in paediatric age. Some recent scientific publications would seem to suggest an evident link.
According to the indications of the European Center for Disease Prevention and Control (ECDC, link of the official website at the end of the article) and the World Health Organization (WHO), it is a form clinic that needs to be differentiated from Kawasaki disease and is still being defined.
Regarding to this, the ISS published the COVID-19 REPORT "Indications on Kawasaki disease and acute multisystem inflammatory syndrome in children and adolescents in the current emergency scenario of SARS-CoV-2 infection" (the link of the official full text at the end of the article). The complete report is online and public.
"It is a serious, sometimes rare, condition that deserves all the attention of paediatricians, infectious disease specialists, rheumatologists, cardiologists and other health professionals, especially considering the association with the COVID-19 pandemic still ongoing. It is important to identify patients early, hospitalize them promptly and carry out an accurate diagnostic assessment to send them to the appropriate treatment", affirms Domenica Taruscio, Director of the National Center for Rare Diseases of the ISS and coordinator of the "COVID-19 and Rare Diseases" working group.
Acute multisystem inflammatory syndrome in children: the link between the Kawasaki syndrome and COVID-19
The ECDC published a Rapid Risk Assessment on paediatric and adolescent multisystem inflammatory syndrome and SARS-CoV-2 infection on 15th May 2020. In there, we find 230 suspected cases that are reported in the European Union and the United Kingdom, with two deaths. The link is at the end of the text, between the sources.
Those affected have an average age of 7-8 years, up to 16 years. They presented with severe multisystem involvement, sometimes requiring intensive care. The real number of these subjects is still under evaluation, as well as the precise nosological classification of this condition, currently called "multisystem acute inflammatory syndrome".
This syndrome characteristics include an aberrant inflammatory response, with high fever, shock and prevalent myocardial and/or gastrointestinal involvement. The care options include immunoglobulins, steroids, anti-cytokine drugs. The document highlights that, at the moment, even in the absence of a shared case definition at European level, a link between COVID-19 infection and the onset of the syndrome is plausible, even in the presence of limited evidence of the causal link.
COVID-19 and Kawasaki syndrome, is there a link? Read carefully the studies below:
China carried out a study published in "Pediatrics" on 2135 children. These children were diagnosed or suspected with a COVID-19 infection, reported to the Chinese Center for Disease Control and Prevention in the period between 16th January and 8th February 2020. 112 (5.2%) of the examines cases developed a severe form of the disease with the rapid onset of dyspnoea, hypoxia, fever, cough and gastrointestinal symptoms, including diarrhoea.
Other 13 children (0.6%) were critically ill and soon experienced acute respiratory distress or respiratory failure syndrome; in these cases, they have reported shock, encephalopathy, myocardial damage or heart failure, coagulopathy and acute renal damage.
In April 2020, the official website of the U.S. Centers for Disease Control and Prevention (CDC) published the Morbidity and Mortality Weekly Report, in which 149,760 cases tested positive to COVID-19 were analyzed. Among them, 2,572 (1, 7%) cases were under the age of 18 in the period between February 12th and April 2.
In 73% of SARS-CoV-2 positive children, at least one of the clinical symptoms underlying the diagnostic suspicion (fever, cough and dyspnoea) was present, while in adults this percentage was 93%. The same document reported a hospitalization rate in an estimated range between 5.7% and 20%, and an ICU admission rate in a range between 0.6% and 2%.
The hospitalization rate was much higher among children under one year of age (estimated range 15% -62%) while in the upper age group the estimated range was 4.1-14%. About 77% (28 out of 37 cases) of hospitalized patients had one or more related pathologies, while of the remaining 258 patients who did not require hospitalization, 30 (12%) of them had other pathologies.
The link between COVID-19 and Kawasaki syndrome: Italian data and the study in Spain
The Istituto Superiore di Sanità (ISS link at the end of the article) reported that in Italy, until May 14th, 2020, among the 29,692 positive deaths from COVID-19 infection, 3 cases from 0 to 19 years old were detected.
In a case study, published in "Jama Pediatrics", among 41 Spanish paediatric patients with confirmed COVID-19 infection, 60% (25 children) needed to be hospitalized. 4 cases of them were hospitalized in intensive care and other 4 needed assisted ventilation.
According to the European Surveillance System report of May 13th, 2020, children represent a very low percentage of the 193,351 COVID-19 cases confirmed in Italy; in the age range between 0-10 years, the reported cases were 1.1% and 1% between 10-19 years.
The COVID-19 lethality index is therefore equal to 0.06% in the age group 0-15 years, compared to 16.9% in the group of over fifteen-year-olds.
The 3 children who died in Italy were affected by important and serious pathologies (metabolic disease, heart disease, cancer). In a group of 100 children with SARS-CoV-2 positive swab who entered 17 Italian hospitals, only 52% of those children with fever had two further symptoms which can be tied to COVID-19 (cough and dyspnoea) .
38% of children, according to an Italian study published in the New England Journal of Medicine, needed hospitalization, 9 of whom needed respiratory support (6 with pre-existing diseases). All of those children (totally 100) in the series were healed. These data seem reassuring about paediatric COVID-19 condition.
However, they have to give great care when children under 1-year-old show suspected COVID-19 disease symptoms. Studies carried out by Chinese scientists and published on Jama on pregnant mothers with SARS-CoV-2 infection have investigated the relationship between maternal immunity and protection of the infant from infection, without however reaching conclusive results.
The finding therefore, in newborn children of a SARS-CoV-2 positive mother, of indicative symptoms such as fever, respiratory difficulty, cough, gastrointestinal symptoms and tendency to sleep, must alert parents and the paediatrician.
The link between COVID-19 and Kawasaki syndrome – READ THE ITALIAN ARTICLE
READ ALSO
SOURCES
REFERENCES
Chinese Center for Disease Control and Prevention official website
Morbidity and Mortality Weekly Report (MMWR) COVID-19 report