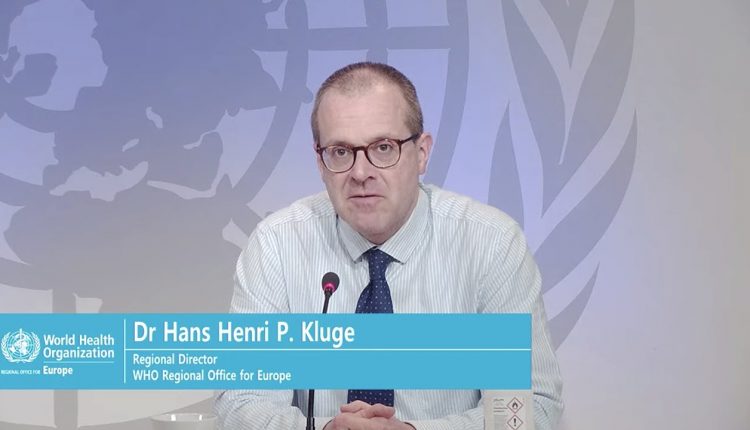 Covid, WHO alarm: 'Vaccination slowing down in Europe, 236,000 more deaths by December'
Covid, WHO warning: "Between now and 1 December, Europe could see another 236,000 deaths from Covid"
Covid vaccinations in danger of slowing down: this was stated by the director of the World Health Organisation in Europe, Hans Kluge, during a press conference
Kluge stressed that the figures were "very worrying, not least because of the low rate of vaccination among the groups considered most at risk in some countries on the continent".
The WHO director in Europe pointed out that "in the last six weeks vaccinations have fallen by 14% due to a lack of access to vaccines in some countries and a lack of acceptance of vaccination in others".
According to the UN agency, "the increase in coronavirus infections is mainly due to the rapid spread of the Delta variant, the easing of restrictions and the increase in the number of trips and journeys made in the summer".
Finally, Kluge said that 'vaccines are the most effective way to initiate reopenings and stabilise economies', he concluded.
COVID EMERGENCY NOT ONLY IN EUROPE, JOHNS HOPKINS UNIVERSITY: 'MORE THAN 4.5 MLN DEATHS WORLDWIDE'.

In the meantime, the death toll caused by Covid has exceeded 4.5 million worldwide, according to the Johns Hopkins University.
The American university reports that there have been 4,502,268 deaths globally linked to the coronavirus since the pandemic began.
According to estimates by the private university in Baltimore (Maryland state), more than 5.22 billion doses of Covid vaccines have been administered – between first and second doses – to be precise 5,221,901,245.
Read Also:
Covid Resilience Ranking, Norway The Best Pandemic Management Country In The World
US CDC Researchers Study: 'No Increased Risk Of Miscarriage For Pregnant Women With Covid Vaccine'
Source: