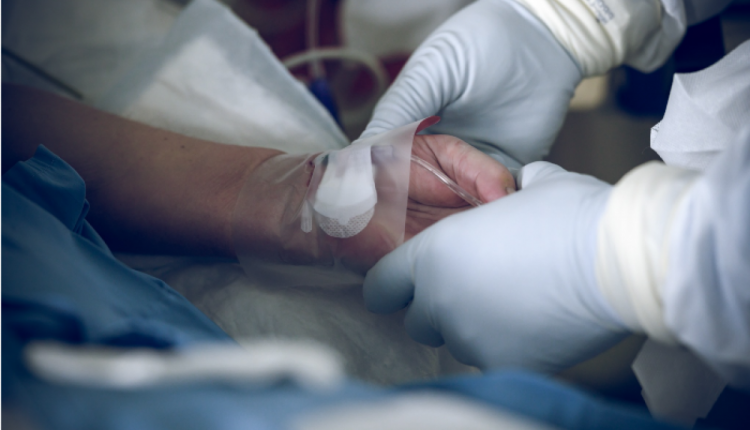 Deep vein thrombosis of the upper limbs: how to deal with a patient with Paget-Schroetter syndrome
Paget-Schroetter syndrome, also known as Paget-von Schrötter syndrome, is a form of deep vein thrombosis of the upper limbs, a medical condition in which blood clots in the deep veins of the arms. This usually occurs in the axillary or subclavian vein
Paget-Schroetter syndrome is characteristic of young people
The condition usually occurs in young patients, and affects both males and females.
In the 1960s it was known as 'stress-induced thrombosis', but this definition is now obsolete as strenuous activity is not the only factor.
It can also occur as a result of upper chest tightness syndrome.
Symptoms may include sudden onset of pain, heat, redness, cyanosis and swelling of the arm.
These thrombi rarely cause fatal pulmonary embolism.
Treatment of Paget-Schroetter syndrome
The rescuer who encounters this condition is called upon to administer an anticoagulant with heparin (usually low molecular weight heparin) up to and including warfarin.
It must be said that anticoagulation is almost always a necessary but not sufficient step.
Indeed, treatment can be achieved by anticoagulation, thrombolysis and/or surgical decompression, although systemic anticoagulation after diagnosis is the first step of treatment in the vast majority of patients.

Although not specific to PSS, the 2016 CHEST Guideline and Expert Panel Report on antithrombotic therapy for VTE disease recommends dabigatran, rivaroxaban, apixaban or edoxaban for patients with VTE and no cancer over vitamin K antagonists.
Vitamin K antagonists are recommended over low molecular weight heparin.
A more aggressive approach involving thrombolysis and surgery is superior to anticoagulation alone in patient-reported outcomes, such as resolution of symptoms and return to work.
If there are no contraindications, therapeutic anticoagulation for at least 5 days, followed by venography and catheter-directed thrombolysis is optimal if performed within 2 weeks of symptom onset.
cdt-07-S3-S285

Read Also:
COVID-19, The Mechanism Of Arterial Thrombus Formation Discovered: The Study
The Incidence Of Deep Vein Thrombosis (DVT) In Patients With MIDLINE
Covid-19 Carries A Risk Of Blood Clots (Cerebral Venous Thrombosis CVT) Many Times Higher Than With Current Vaccines
Source: