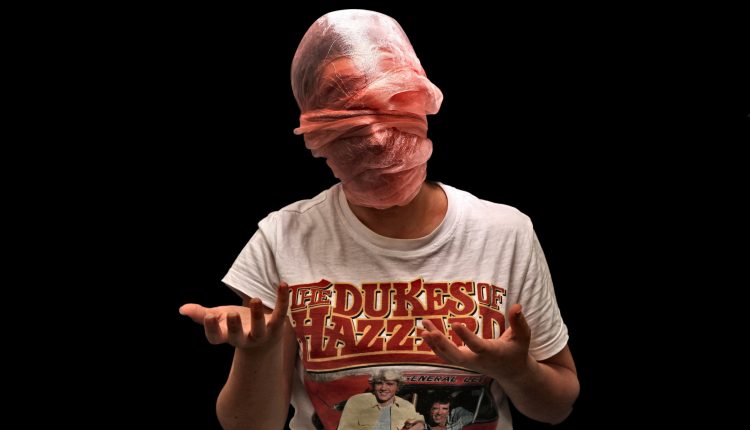 Eco-anxiety: the effects of climate change on mental health
The term eco-anxiety first appeared in the American Psychological Association's latest study Mental Health and our Changing Climate (2017), says Christina Popescu, a social psychologist at the University of Quebec in Montreal
What is meant by the expression eco-anxiety?
Eco-anxiety or climate anxiety is not a pathology that needs to be cured, but a healthy, presumably positive response to a real threat, as opposed to concern about a climate emergency (Ecological Intelligence, D. Goleman, Rizzoli, MI, 209).
Sufferers may still experience feelings of malaise and panic attacks with the common feature of constant fear of the coming environmental catastrophe.
According to 2019 data from the National Institute for Space Research (Inpe), 74,155 hectares were destroyed by fires in the Amazon in a single month.
C. Hickman, a professor at the University of Bath (UK) and psychotherapist at the Climate Psychology Alliance, an organisation set up in 2009 to study the mental health repercussions of climate change, says that eco-anxiety is increasingly common among young people, but is not to be considered a pathology because: "any mental disorder in relation to climate change is a healthy response to a real threat. Over the last ten years, the number of people suffering from climate anxiety has gradually increased and it is now a widespread phenomenon.
Eco-anxiety is part of the family of anxiety disorders that are among the most common in the world
According to the Global Burden of Diseases study on the mental and physical health of the world's population, conducted by more than 3,600 researchers at the University of Washington, over the past 30 years the prevalence of this type of disorder has increased worldwide by 50%, affecting more than 284 million people.
Work, interpersonal relationships and economic conditions are making way for climate disruption as a new source of concern.
Emotional states involved include anger, terror, sadness, guilt and shame.
Psychotherapy groups focusing on this issue have sprung up in several European countries, but it is still undefined and absent from the diagnostic manuals (DSM).
In November 2019, the orders of psychologists from around 40 countries worldwide organised an international summit in Lisbon dedicated to the links between mental health and global warming.
Also in 2019, around 1,000 British psychologists signed a petition to draw the attention of politicians and the public to the weight of the psychological effects of environmental change.
Inspired by this initiative, the Italian Movimento Psicologi Indipendenti (MoPI) is formulating an open letter.
Promoter of this initiative is Marcella Danon, psychologist and trainer, who runs the Ecopsychology school Ecopsiché in the province of Lecco.
Without recognition of the phenomenon, eco-anxiety is difficult to identify and quantify
According to Professor Marino Bonaiuto, director of the Inter-University Centre for Research in Environmental Psychology at Rome's La Sapienza University, 'in Italy, the topic arouses interest but there is a lack of adequate definition and classification of the problem, with the corresponding diagnosis and treatment.

This type of anxiety, known as reactive anxiety, is useful to the organism and the community in order to cope with situations that are more challenging than the normal course of events. From being a functional manifestation of the individual's adaptation, it can become pathological if it persists for a long time and can lead to negative psycho-physical consequences'.
Eco-anxiety or climate anxiety refers to events that have not yet occurred and is present above all among the countries of the northern hemisphere whose socio-environmental conditions have not yet been disrupted by the climate crisis.
The malaise that can affect these individuals is not linked to extreme events and post-traumatic stress disorder, but to a chronic fear of future threats.
Fear of the future can turn into change
Australian wildfires wiped out millions of animals, the strongest super typhoon in history hit the Philippines and the US set a new record for natural disasters worth billions of dollars.
These catastrophes that threaten the entire ecosystem resulting in climate change can also be very upsetting for children who may worry about climate change but without panicking.
In March 2019 alone, about 1.6 million school-aged protesters in over 125 countries came out of their classrooms to participate in youth-led climate protests to demand action from their leaders (Friday for Future, G. Thumberg).
Article written by Dr Letizia Ciabattoni
Read Also:
Red Cross And Red Crescent Statistics On Climate Change: 51,6 Million People Affected By Natural Disasters
UK Fire Brigade Raises Alarm Over UN Climate Report
Source:
https://www.nationalgeographic.it/famiglia/2021/04/come-aiutare-i-bambini-a-gestire-lansia-da-clima
https://altreconomia.it/leco-ansia-ci-riguarda-gli-effetti-del-climate-change-sulla-salute-mentale/
https://www.unisalento.it/documents/20152/210498/intelligenze+multiple+mckenzie.pdf/82a30115-99ca-d49c-5420-1d91a0e64563?version=1.0&download=true
Intelligenza ecologica di D. Golema, tr. it. a cura di D. Didero, Rizzoli, 2009
Educazione e sviluppo della mente. Intelligenze multiple e apprendimento di H. Gardner, tr. it. A cura di  G. Lo Iacono, Erickson, 2005