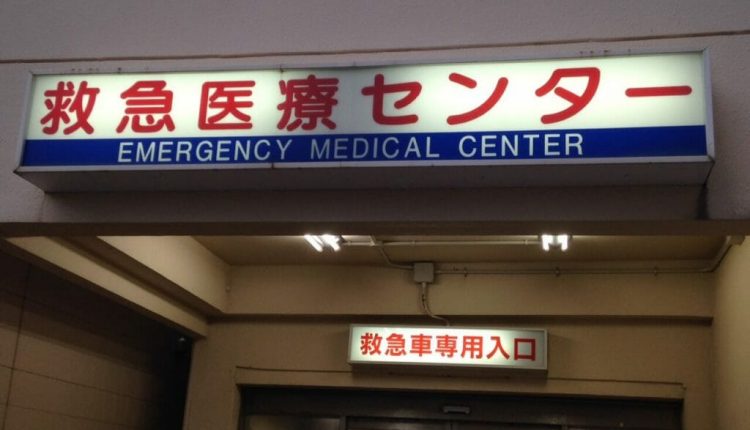 Health and pre-hospital care in Japan: a reassuring Country
What happens when you are in Japan and you get injured? What are the structures and associations involved in health and pre-hospital care in Japan?
Let us consider health and pre-hospital care in Japan, a country where even the unemployed must be insured.
Where should you go in case you get injured?
The first place to go is the hospital (orthopaedics department). There are both family-run clinics and hospitals run by local authorities or prefectures in the country.
How long would it take to get there? Once there, how long should you wait before being treated?
It usually takes about half an hour (of course this depends on where you come) to reach the nearest hospital. Once arrived, the waiting time can vary from 5 to 30 minutes. In the event of a serious injury, you will have to go to a larger facility, which may have long waiting times.
How much would cost the treatment for a broken arm, for example? Without private insurance, how much should we pay?
Depending on the income of the family unit and the age in which they are insured, patients usually pay between 10% and 30% of the health expenditure to be incurred, while the rest is covered by the state. For example, the total cost of the treatment for a broken arm is around 68,000 yen ($ 600). Of these, the patient pays 20,000 yen, while the remaining 48,000 are covered by the state.
How does health coverage work? Is it up to the employer, the government or other?
A person pays a quantity every month to a public insurer. Taking advantage of the medical services of a hospital, 30% of them must be paid, the hospital charges medical expenses to a screening/payment institution, which then passes it on to a public insurer.
The associations include several public insurers who manage the funds raised with the premiums that people pay. Every Japanese citizen, including the unemployed, is required to participate in the National Health Insurance. During the working years, most people get insurance from employers as a benefit. Part of the monthly paycheck is deducted by the employer, who pays the employee's premium to the public insurer.
Patients 75 years of age or older pay only 10% of the medical costs and, in some cities of Japan, children under 15 can receive free medical treatment because the government pays for them.
CHECK OUT FOR HEALTH IN OTHER COUNTRIES!
Health and pre-hospital care in Sweden: which are the standards?