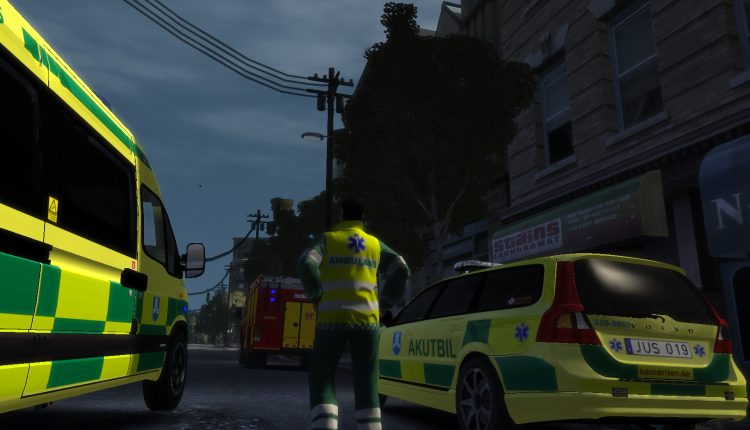 Health and pre-hospital care in Sweden: which are the standards?
What happens when you are in Sweden and you get injured? What are the structures and associations involved in the Swedish health and pre-hospital care systems?
Let's consider health and pre-hospital care in Sweden, a country in northern Europe where health and pre-hospital care are managed both by public coverage supplied by the Government and private organizations support.
Where should you go then – for example – if you turn out to break your arm in Sweden?
The main option is the Emergency Medicine section of the regional hospitals, which are managed and financed by the counties. You could also go to the local Emergency Rooms (ERs), where both private (paid) and public options are provided. While surgeries and primary care units do not provide urgent care.
Health and pre-hospital care in Sweden: how long would it take to get to hospitals?
Once you got there, how long should you wait before being treated? Most Swedes live at most an hour of drive from the nearest hospital or local ER, while the emergency number 112 can be called to send an ambulance even to the most remote areas.
After the patient's check-in, according to the seriousness of the accident, the hospital emergency department usually takes from 4 to 6 hours to consider and treat the case. The local emergency rooms are the fastest and provide assistance in a couple of hours.

Health and pre-hospital care in Sweden: how much does a broken arm treatment cost?
Other question could be: without private insurance, how much should we pay? All emergency health care in Sweden is funded by the government.
The patient will have to pay between $ 35 and $ 45 for an emergency visit to the hospital and if provided with "If P&C" insurance, this expense may subsequently be reimbursed.
The Swedish – and Scandinavian in general – principle of equal access to healthcare for all means that you cannot pay extra to get preferential treatment.
How does health assistance work? Is this a paid Healthcare?
Is it the responsibility of the employer, government or other? All Swedish residents, including those abroad, are covered by a state-funded universal health service. Companies and unions may offer group health insurance, but usually these do not cover urgent cases such as fractures.
About 650,000 of 10 million Swedes currently have private health insurance – a number likely to rise due to a slight shortage of nurses and other specialized medical staff.
A patient can freely choose between public and private primary health care, provided that local capacity allows it. This policy has caused a steady increase in the amount of private insurance options in Sweden. Healthcare in Sweden is decentralized for municipalities and counties.