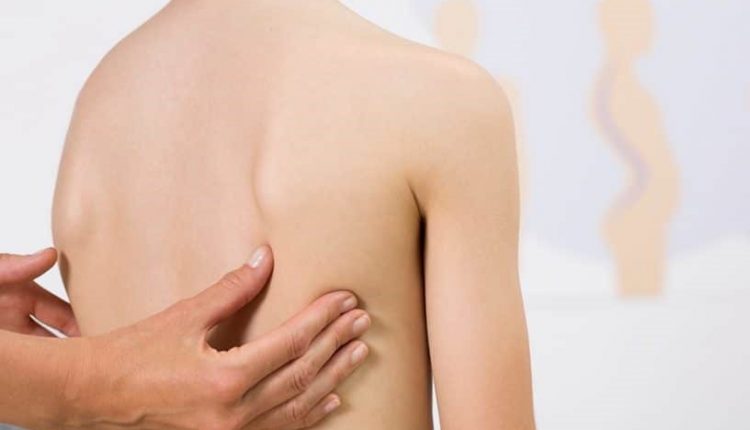 Idiopathic scoliosis: what it is and how to treat it
Scoliosis is a spinal deformity that can appear during the age of skeletal development, from birth to 18 years of age
It appears as a lateral deviation of the spine with rotation on its axis, producing a double or single curve deformity.
The appearance of scoliosis is not necessarily associated with syndromic or congenital pathologies; in fact, it can also appear in healthy individuals at a young age.
Types of scoliosis and causes
As mentioned, scoliosis may not be associated with congenital disorders and may also occur in healthy young people.
In this case, we speak of juvenile and adolescent idiopathic scoliosis, depending on the age of onset, before or after the age of 10.
The exact cause of idiopathic scoliosis is not known.
For at least half a century, scientific research has been trying to figure out what causes idiopathic scoliosis in young people.
At the moment, it is certain that the causes are mostly multifactorial genetic based: in this case, certain predisposing factors to the development of the pathology are inherited, especially in the pre-adolescent and adolescent years (from 9-10 years up to 14-15 years).
Finally, there is adult scoliosis which can be:
the evolution of a juvenile scoliosis;
occurring ex novo as a result of degeneration of the intervertebral discs and ligaments producing rotation of the spine (degenerative scoliosis).
The rate of evolution of scoliosis should be considered above all: the earlier its appearance, the more likely it is to become very serious.
Infantile scoliosis appearing under 3 years of age or juvenile scoliosis appearing under 10 years of age are therefore more serious than those appearing in adolescence, i.e. after the age of 10.
Scoliosis diagnosis
In order to detect scoliosis, it is necessary to carry out a clinical assessment of the subject, especially if he or she is in the adolescent age group.
In this period of life, early diagnosis is fundamental: observing scoliosis from the first signs is important to be able to stop its evolution.
The earlier the disease is diagnosed, the better it can be treated, preventing further aggravation and worsening the patient's quality of life.
Early diagnosis should therefore be made during the developmental years: children need to be seen by paediatricians, doctors or investigated by their parents themselves, especially between the ages of 9 and 10 up to 13-14 years.
Premonitory signs may be asymmetry of the shoulders or hip profile.
If there is any doubt about an asymmetry of the trunk, a consultation with the family doctor or specialist should be sought and an X-ray examination carried out.
Coping with scoliosis: X-rays of the spine
Even today, the X-ray of the spine in standing position and in both projections is the only real way to make a definite diagnosis of scoliosis.
Fortunately, in recent years, low-dose radiation machines have been introduced, such as the EOS system, a latest-generation X-ray equipment that performs 3D X-rays of the spine and joints, emitting up to 10 times less radiation than a traditional digital machine: unfortunately it is not very widespread in Italy (only in 4 centres, including Galeazzi, since 2013).
Once the diagnosis of scoliosis has been made, the specialist must quantify the degree of curvature of the spine and then decide on the type of treatment to be undertaken.

How to treat scoliosis: conservative treatment and physical activity
Minor scoliosis, below 20 degrees, is kept under observation; when scoliosis exceeds 20-22 degrees, orthopaedic treatment with a corset should be started to contain the evolution.
If the trunk is left free to grow and rotate on itself, the scoliosis will tend to progress naturally.
Conversely, if an external block is placed on the trunk, at lumbar or thoracic level, we can reduce the worsening, stopping the progression of the curves.
It must be taken into account that 80% of the curves below 30 degrees usually allow a normal adult life, without an actual worsening of the scoliosis in adulthood.
Only 1 in 5 patients, therefore, tends to worsen slowly.
Recognising a 20-degree curve at an early stage therefore makes it easier to keep it below 30 degrees with conservative treatment, and to be able to guarantee children a normal life once the brace is removed at the end of growth.
If, on the other hand, we let the scoliosis become more serious and therefore exceed 30-35 degrees, at that point 80% would tend to worsen in adulthood: we would then have curves which, in youth, would not give great problems, but which would certainly evolve in mature adulthood.
Surgical treatment should then be carried out.
Exercises, sports to avoid and suitable sports
It is advisable to combine the corset with postural gymnastics, which can help to keep the trunk muscles active, favouring self-correction and the maintenance of a correct physical form.
Physical activity should be promoted in scoliosis cases, even if there is no dedicated and specific sport that can help correct scoliosis or prevent it.
Obviously, more asymmetrical sports, such as tennis or fencing, may have contraindications if performed at a competitive level.
For young people developing scoliosis, especially those with scoliosis, it is advisable to always play symmetrical sports, such as swimming, athletics, gymnastics, even volleyball or basketball, which tend to involve all the muscles of the body and thus ensure harmonious development.
Surgery: what advantages
In the surgical field, increasingly modern and effective techniques have been developed over the last few decades, with better chances of correction, and which do not require the use of corsets or post-operative plaster casts.
The aim of the operation is to correct the deformity, keeping the trunk in a balanced position both on the frontal and on the lateral or sagittal planes.
Otherwise, in advanced adulthood, we could see painful imbalances of the trunk, with the need to surgically take up the imbalance again to restore the posture to a more correct position.
Read Also:
Emergency Live Even More…Live: Download The New Free App Of Your Newspaper For IOS And Android
Lumbago: What It Is And How To Treat It
Back Pain: The Importance Of Postural Rehabilitation
Epiphysiolysis: 'Train Paediatricians To Avoid Late Diagnoses'
Source: