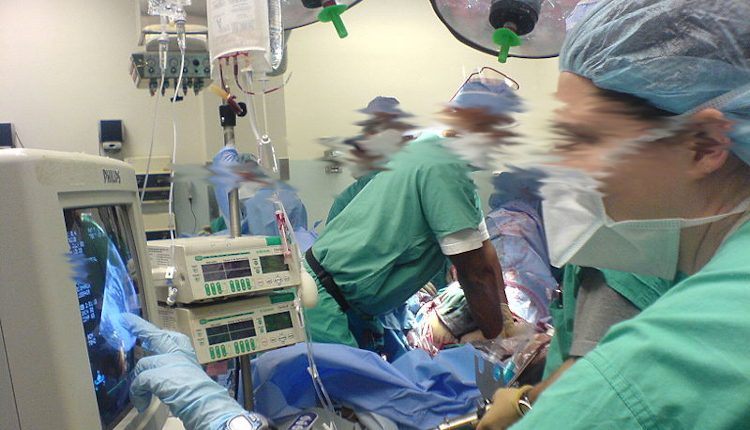 Mental disorders among anaesthesiologists because of COVID-19. WFSA launches the alert: they have to be assisted, too
Anaesthesiologists worked hardly, like other healthcare colleagues, during COVID-19 pandemic. However, their role and their strict contact with infected patients raised a high fear of falling ill. WFSA launches an alert letter to raise awareness of mental disorders among anaesthesiologists.
As the WFSA (World Federation of Societies of Anaesthesiologists) denouced into an alert letter that also anaesthesiologists are human and could be victims of mental disorders. They indeed need assistance since they worked hard, and still work, close to COVID-19 infected patients.
Anaesthesiologists mental health: the denounce of the WFSA
As WFSA declared: "Anaesthesiologists are highly trained health professionals, prepared to deal with the full spectrum of perioperative care including major surgery, trauma, obstetrics, critically ill patients, and management of pain in all of its manifestations. As a specialty we have risen to the occasion to take on the challenges of caring for the highest risk surgical patients during the SARS epidemic and now the COVID-19 pandemic. In these circumstances, anesthesiology professionals showed great resolve, scientific and educational adaptability, and demonstrated our essential role in the delivery of care."
The World Federation of Societies of Anaesthesiologists continues to report that, at the outset of the pandemic there was significant uncertainty regarding modes of transmission of the virus. Anaesthesiologists who were called upon to intubate suspected COVID-19 patients were forced to confront the fear of potentially becoming infected and spreading the virus to co-workers or their families.
In some critically-ill patients, the short time between hospitalization to deterioration and respiratory distress requiring mechanical ventilator support was so dramatic that it was brutal fight for every breath.
WFSA denounced: "These experiences were potentially psychologically harmful, for the patients and our professionals. Compounding this, the initial inadequate availability of rapid and reliable COVID-19 diagnostic testing, along with shortages of personal protective equipment (PPE) added to the stress involved in the care of these patients. It became impossible to know if what we were doing to protect ourselves and our family members was adequate. The combined result of all of these factors has been a vulnerability to numerous psychologically generated phenomena such as shared trauma, post-traumatic stress disorder, burnout, alcoholism and substance abuse, all capable of influencing our professional and personal wellbeing."
COVID-19 and mental disorders among anaesthesiologists: the fear of the 4th wave
The reality of a "4th wave" affecting mental health may result in an increase in the incidence of psychogenic depression, burnout syndrome, drug dependence, and suicide in physicians (particularly anaesthesiologists) who are involved in the medical care of these patients. The arrival at the 4th wave can create into anaesthesiologists' mind a great damage.
1st Wave: Immediate mortality and morbidity of COVID-19. 1st Wave Tail: Post-ICU and admission recovery for many patients.
2nd Wave: Impact of resource restrictions on non-COVID conditions – all the usual urgent things that people need immediate treatment for – acute.
3rd Wave: The impact of interrupted care of chronic conditions (people stayed home).
4th Wave: Psychic trauma, mental illness, PTSD, economic injury, burnout, and more.
The World Federation of Societies of Anaesthesiologists denounced that the world is now hardly focused on measures to defeat COVID-19 transmission and on the research of a COVID-19 vaccine. However, the mental health impacts of COVID-19 to the healthcare professionals will be significant. There is an increasingly urgent need to understand and address these impacts through research and supportive measures for the Physicians/residents/nurses (Anaesthesiologists).
How mental disorders among anaesthesiologists should be managed?
According to the World Federation of Societies of Anaesthesiologists: "In order to build a caring and supportive professional environment, WFSA and member societies are seeking to develop new and innovative well-being programmes which link clinician health and well being to quality and patient safety. A peer-to-peer wellbeing programme must be established in each Anesthesiology Department. This programme should focus on empathic listening, sharing experiences with peers, support and refer; such a programme should not provide diagnosis, nor therapy which we have the referred medical professional to manage. We need to develop our faculty with such peer support skills in resilience: Control, Commitment, Connections, Calm, and Care."