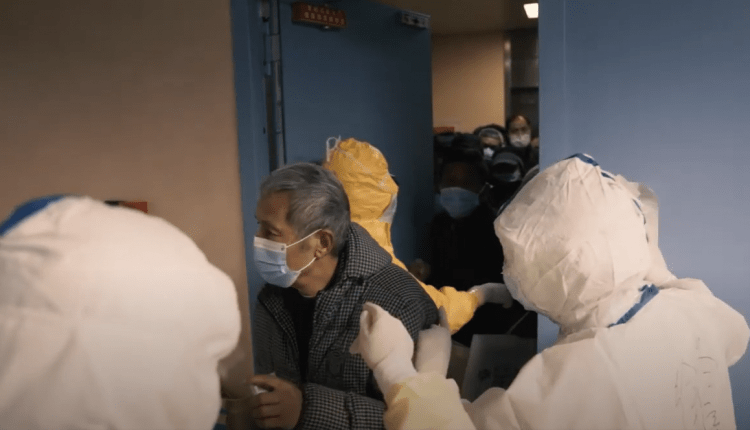 76 Days in Wuhan: a "horror" movie on COVID-19 pandemic outbreak
The outbreak of COVID-19 in Wuhan scared the entire world, but most of all scared China. The director Hao Wu launched a movie on the horror that healthcare workers in the hospitals of Wuhan lived in those terrible 76 days.
The life of healthcare workers during COVID-19 days in Wuhan told by a movie. A film on the horror of the COVID-19 coronavirus pandemic that had Wuhan as its epicentre, but also images and stories of the drama and heroism of sick people, doctors and nurses who had to face an experience never seen before.
76 Days to defeat COVID-19 in a movie: the most dangerous challenge of healthcare workers of Wuhan
"76 Days" was presented on September 14 on the first night of the Toronto Festival. It is the film directed by Hao Wu and two of his collaborators. Hao Wu lives in New York, but was able to experience the violence of COVID-19 by the experience of his family. His grandfather lived in China and died immediately after the lockdown.
The title of the film recalls the days of total isolation suffered by the city of Wuhan during COVID-19 pandemic outbreak. The two assistant directors were able to enter the hospital and – blindfolded in protective suits, masks, goggles and visors – filmed everything possible. They caught dead people being dragged into plastic bags, crying relatives not allowed to say goodbye, exhausted doctors and nurses wandering among the crowds of patients. In particular, they filmed COVID-19 sick people knocking on the door of the hospital without being able to be received because the number of hospitalized is now complete (a short video on this scenario here below).
According to Hao Wu himself, the film does not want to have political value, but only show human faces that manage to react and go through life experiences that would lead to despair. For now, the film is being distributed in the United States. Wu would also like to have it distributed in China, but because of the censorship on COVID-19, he is not sure it could be possible.
It is not a matter of looting, but a piece to remeber that some kind of diseases cannot be underestimated and who still doesn't believe that, they may start doing it.
READ THE ITALIAN ARTICLE
COVID-19 MOVIE: A BRIEF CLIP OF "76 DAYS" BELOW