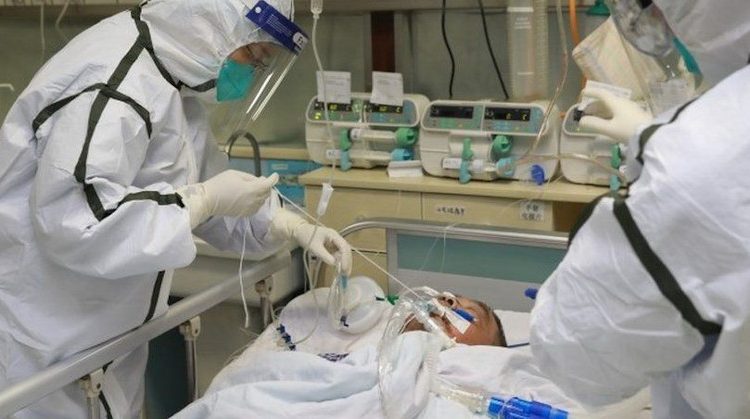 Post-intensive care syndrome (PICS) and PTSD in COVID-19 patients: a new battle has begun
Patients who survived COVID-19 may have to face another battle. The battle against post-intensive care syndrome (PICS) that could show itself as a combination of physical and mental health impairments. People suffering from PICS may experience anxiety, sleep difficulties, depression, or post-traumatic stress disorder (PTSD).
Disease's mental health ramifications is particularly true for the sickest of the sick who required time in the ICU and intubation. These patients may experience "post-intensive care syndrome" (PICS). Post-intensive care syndrome can greatly impact the quality of life both in the short and long term. Or it could turn out also into post-traumatic stress disorder (PTSD). This is what Sapna Kudchadkar, MD, PhD of Johns Hopkins Medicine in Baltimore explained.
The post-intensive care syndrome (PICS) impacts not only the patient but also family and caregivers. It could be also an issue for pediatric survivors of critical illness. On the other hand, adult patients may experience difficulties resuming the activities of daily life or struggle to return to work. Cognitively, these individuals may have trouble with concentration and memory, and cognitive issues may be particularly pronounced in people with a history of dementia. Physically, patients may suffer from muscle weakness and chronic pain, Sapna Kudchadkar stated.
The worry is that even patients who were previously healthy prior to their ICU stay, for COVID-19 or other critical illnesses, are at risk for PICS after discharge, Kudchadkar noted.
PICS and PTSD in COVID-19 patients. Amid PPEs and isolation rooms
COVID-19 patients are likely at higher risk for post-intensive care syndrome (PICS), according to the experts. For the survivors the physical weakness is evident and can be profound. Another sign of evident difficulty for patients is the high incidence of persistent delirium, even in patients who were only mechanically ventilated or in the ICU for a few days.
For example, one thing that may cause difficulties is the continuous sight of healthcare providers and nurses with PPEs. This is leaving them near faceless and may make patients afraid. To mitigate this, some providers have taped a picture of their face to their chest to put the patient at ease, Jessi Gold, MD, of the Washington University in St. Louis, explained.
The issue of the delirium in the ICU. PICS and PTSD in COVID-19 patients
According to a review and meta-analysis found delirium occurred in about 65% of patients with COVID-19 (26 of 40 ICU patients). The 69% have registered agitation and 21% had altered consciousness. One study found 33% of patients with COVID-19 (15 of 45 of the study) had a dysexecutive syndrome upon discharge.
Kudchadkar added that improving sleep hygiene for these patients can also bolster their ability to participate in early rehabilitation. Also early physical therapy, occupational, therapy, and speech-language therapy could help in increasing a patient's chance of regaining a good QoL. The aim is to do the best to humanize the ICU experience, by giving patients ways to communicate.
How PICS and PTSD can be developped in COVID-19 patients?
Looking beyond the survival in the ICU is very important, Gold stated, because healthcare providers should take these potential mental health issues after discharge seriously. The ones who have been recovered from a severe case of COVID-19 might experience nightmares, startle response, PTSD, trouble sleeping, emotional instability, depression, appetite changes, and loss of interest.
Those COVID-19 patients who were intubated may experience flashbacks of trauma, real or imagined. An example could be that a patient in the ICU may overhear a conversation between healthcare providers about another patient in the bed next to them, and include in his/her mind that information. Maybe making them their one ones.
These feelings and situations will probably not leave the patients while they return home. It si difficult becoming 'normal' again after such a long and stressful road in the hospital. That's why it can be considered post-intensive care syndrome (PICS) and PTSD cases into COVID-19 patients under ICU.
READ ALSO

INTERESTING FOR YOU