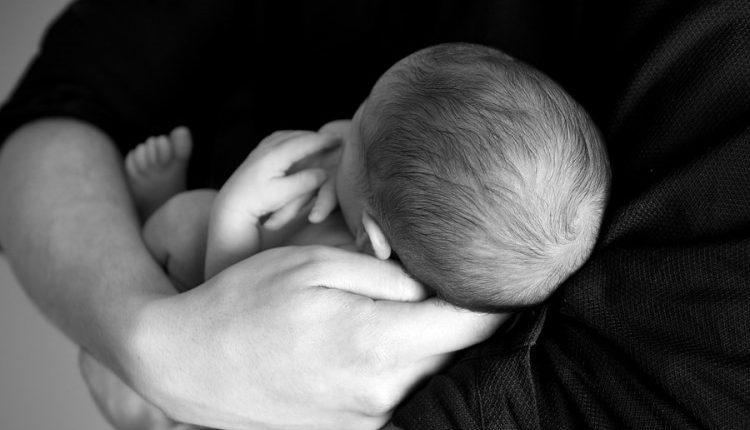 Paediatrics / Diaphragmatic hernia, two studies in NEJM on technique for operating on babies in utero
Every year, 1 in 4,000 babies is born with a diaphragmatic hernia: this is a congenital condition that seriously jeopardises the survival of these children after birth, in which one or more organs in the abdomen 'cross' the diaphragm and invade the chest cavity, severely compromising the proper development of the lungs
Diaphragmatic hernia, the Fetoscopic endoluminal tracheal occlusion (FETO) technique
There is a technique called Fetoscopic endoluminal tracheal occlusion (FETO) that is used in only a few centres in the world, including the Policlinico di Milano: it is a technique that improves the survival of these children by operating on them while they are still in their mother's belly.
Until now, however, there has been a lack of solid data from which to confirm the scientific validity of this procedure.
This confirmation now comes from two studies just published in the New England Journal of Medicine, both signed by leading international experts in fetal surgery, neonatal intensive care and paediatric surgery, including our own Nicola Persico, Fabio Mosca and Ernesto Leva, professors at the University of Milan.
The two studies on diaphragmatic hernia involved 14 centres worldwide
The two studies involved 14 international fetal surgery centres (including Italy, Belgium, the United Kingdom, France, Spain, Canada, Japan, Australia, the United States, Germany, the Netherlands and Poland) and 46 centres with extensive experience in neonatal care; the studies compared the survival of babies with diaphragmatic hernia who had followed the traditional route (surgery at birth) with those who had been able to be operated on in utero using the FETO technique.
In the case of babies with severe diaphragmatic hernia, the study was stopped earlier than planned because the FETO technique showed significantly higher survival rates: 40% of babies operated in utero compared with 15% of babies operated at birth, and these rates were the same at 6 months.
For moderate diaphragmatic hernia the increase in survival in babies operated by FETO compared to the traditional route was smaller, from 50% to 63%, and was not statistically significant.
For the moderate form, further studies are needed to clarify the effect of prenatal intervention on child survival, while for the more severe forms, FETO can now be proposed on the basis of solid scientific evidence.

The FETO technique involves introducing a kind of inflatable 'balloon' through the mouth of the foetus while it is still in its mother's belly.
This in utero therapy promotes the normal development of the organs affected by the malformation as much as possible.
The balloon remains in place, just below the vocal cords, for about six weeks. It is then removed in a second operation, around the 34th week of gestation, to clear the airway before birth.
Read Also:
Rare Congenital Thoracoschisis: First Pediatric Surgery At The German Hospital Of Jeddah
Pediatrics / Covid-19: After Infection, Children More Protected Than Adults
https://www.nejm.org/doi/full/10.1056/NEJMoa2027030
https://www.nejm.org/doi/full/10.1056/NEJMoa2026983
Source: