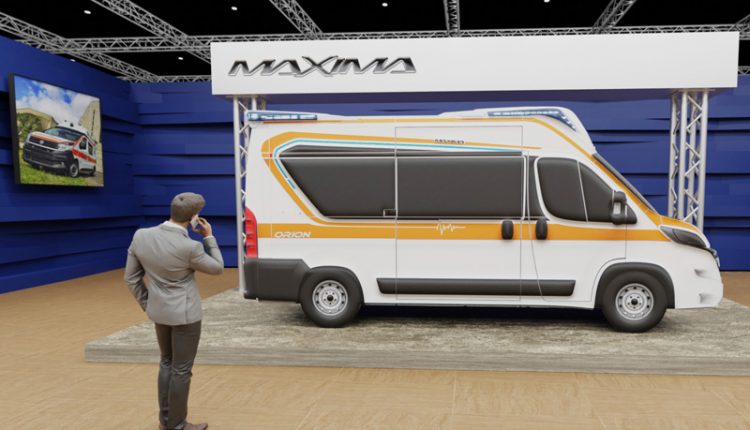 Ambulances, vehicles for the transport of the disabled and for civil protection, Pure Health: The Orion's stand at Emergency Expo
Orion 
has
 a stand 
at
Emergency Expo
that
is
particularly
rich
 in 
details
and
information
s
about
 the company
: by visiting
it
, 
you
 are 
going
to 
learn
 more 
about
Orion's
various
 products, 
but
you
also
will
 be 
able
 to talk to the 
professionals
who
physically
 design, produce and 
equip
the 
Orion's
ambulances
 and special 
vehicles
AMBULANCES FOR RESCUE AND HEALTH SERVICES, MEDICAL CARS, VEHICLES FOR THE TRANSPORTATION OF THE DISABLED AND FOR CIVIL PROTECTION: VISIT THE ORION STAND AT EMERGENCY EXPO 

With 25 years of history behind it, Orion looks to the future and enters Emergency Expo, the 3D trade fair
Orion is a manufacturer of special vehicles founded in 1997, with the aim of creating ambulances, medical cars and emergency vehicles of the highest level.
The only national company in this sector to have ISO 9001, ISO 14001 and SA8000 certifications, ORION specialises in the equipment of special vehicles for rescue and social-health transportation.
ORION's production plants are located in different areas of Italy, with the main heart in Calenzano, inside a 7,000 square metre class A structure with a great production line on which more than 50 employees work. 
Read Also:
A Bit Of History: The Constantinople Ambulance Station
Source:
Emergency Expo – Official Website