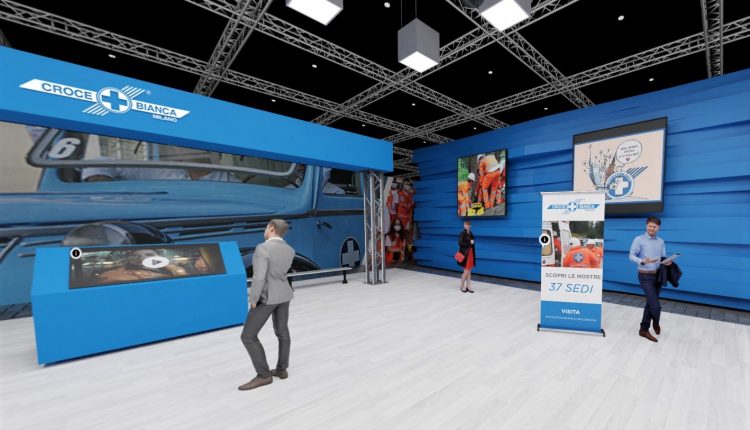 Emergency Expo and voluntary work: a look at the stand of Croce Bianca Milano
Croce Bianca Milano chose Emergency Expo to show visitors its many locations and its very important activities: voluntary work, after all, is the backbone of the emergency and rescue system in Italy
WOULD YOU LIKE TO GET TO KNOW CROCE BIANCA MILANO? VISIT THE STAND OF THE VOLUNTARY ASSOCIATION IN EMERGENCY EXPO

Croce Bianca Milano Onlus, an overall view
Croce Bianca MI Onlus is a Voluntary Association of First Aid and Public Assistance founded in the Lombardy capital in 1907, whose mission is to provide health assistance to citizens.
The Association is based on the motto "Love thy neighbour as thyself" and expresses its identity through the Statute and the Association Agreement.
The Association is present in the Lombardy Region with 37 operative branches in 9 of the 12 provinces of the Region, can count on almost 6 thousand members, including active volunteers and supporting members, and on about 230 employees.
The more than 230 vehicles of the Milanese White Cross have travelled more than 4 million kilometres in the last year, providing about 200,000 services.
Not only health transport: the other activities of the Milan White Cross

In addition to emergency and socio-healthcare transport, there are a myriad of other activities that require commitment, skill, time and passion: there are dedicated services (on-call medical services, neonatal cots, transport for the disabled), diversified health care (tele-help, meal and drug delivery, health aids), First Aid courses in both primary and secondary schools, and information and training evenings open to the public.
Read Also:
Emergency EXPO "On AIR", The New Radio Programme Dedicated To Rescue And Emergency, Arrives
Emergency Expo By Roberts Welcomes PatientLink Aeromed
Emergency Museum: The Historic Ambulance Car Park Of The Milan White Cross
Source: