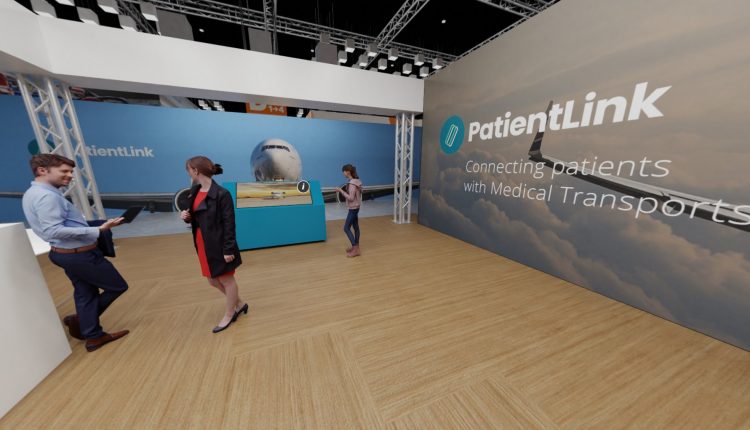 Emergency Expo by Roberts welcomes PatientLink Aeromed
Another U.S. company, PatientLink Aeromed, chooses Roberts' virtual trade show
Emergency Expo, the first 3D virtual exhibition in the world dedicated to Emergency&Rescue, welcomes, directly from the USA, a new exhibitor, Patient Link Aeromed, a company specialized in the organization and management of emergency medical transports.
The company born in Illinois has created a fast, fair and, above all, completely safe system from a data protection point of view, to connect Insurance Companies, Air Ambulance Companies and private Patients.
WOULD YOU LIKE TO LEARN MORE ABOUT AIR AMBULANCE? VISIT THE PATIENTLINK AEROMED STAND AT EMERGENCY EXPO

PatientLink Aeromed, an international reference
The PatientLink system, easier to execute than to describe, is an international reference point for this type of service.
It is why the company has chosen Emergency Expo and its audience in the various continents, to present itself and tell its story, demonstrating its loyalty to its mission to ensure an "online, fair and able to protect providers and customers" market.
Inside PatientLink Aeromed's virtual booth, you will find all the information you need to understand the company, its system and its offerings.
A very important point to consider is the security of the providers with which the company collaborates, today more than ever the first element to be evaluated in an air medical transport, also considering the ongoing pandemic dangers.

With great pleasure, therefore, Emergency Expo welcomes PatientLink Aeromed.
What are you waiting for discover the new stand, all in 3D?
Read Also:
MEDEVAC With Italian Army Helicopters
HEMS And Bird Strike, Helicopter Hit By Crow In UK. Emergency Landing: Windscreen And Rotor Blade Damaged
When Rescue Comes From Above: What Is The Difference Between HEMS And MEDEVAC?
Source: