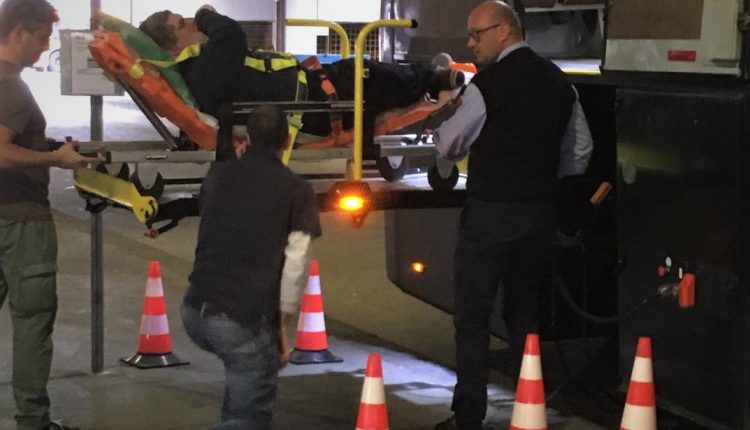 London under COVID-19 attack, NHS sets up two ambulance buses: an Italian idea in the UK
Ambulance buses against Covid-19: in London, the NHS has decided to use two modified buses to transport COVID-19 patients. Basically, the interior is somewhere between an ambulance and an intensive care unit on wheels.
The prestigious Anglo-Saxon newspaper The Guardian broke the news. The news was also reported by other major newspapers.
In reality, the idea has been around for months, even in Italy.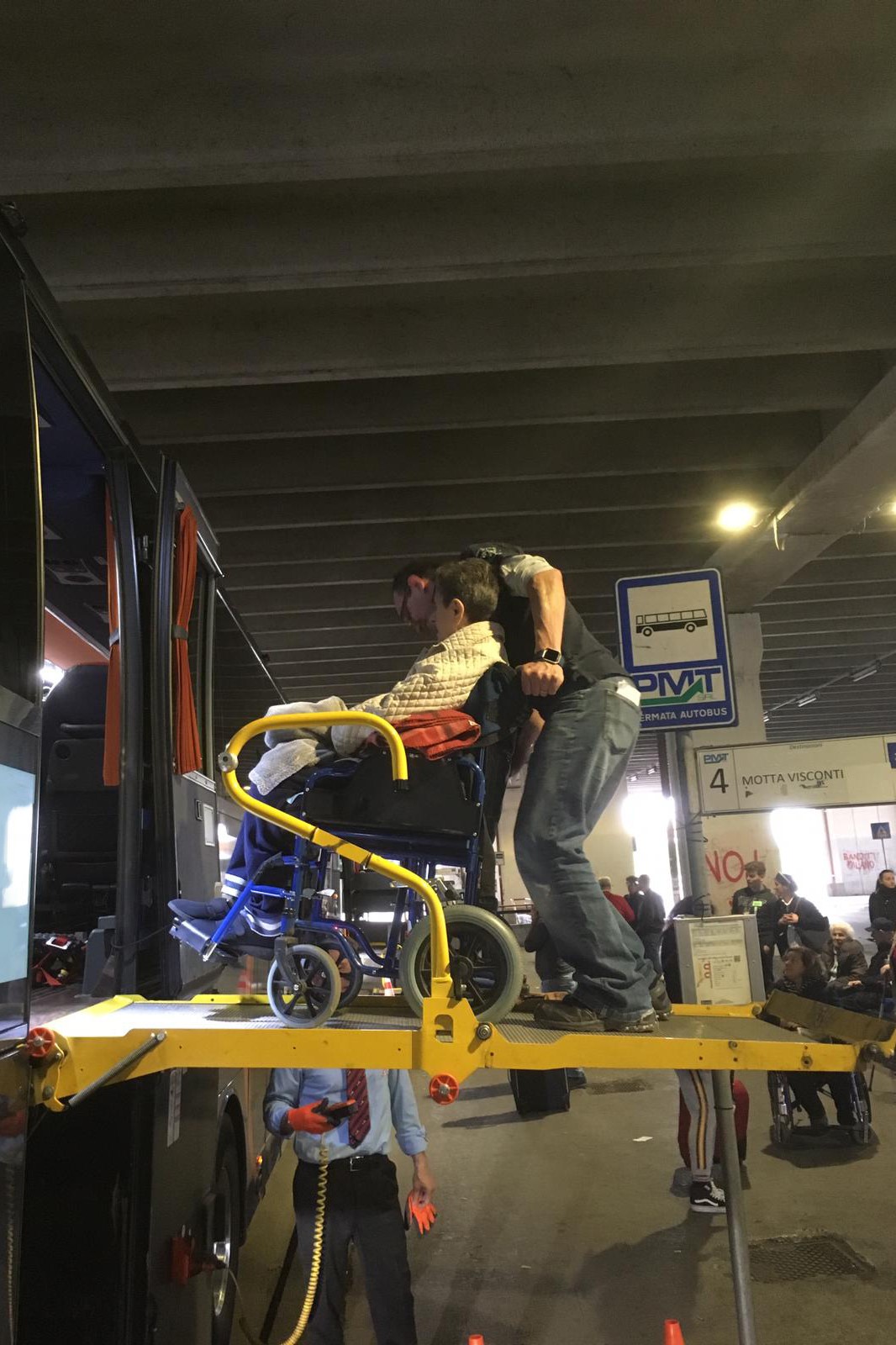 The author of the intuition was an experienced figure in the Emergency and Relief world, Carlo Gioia, president of AIR AMBULANCE Group, a successful company involved in medical transport in Italy and abroad for years.
In truth, the buses were fitted out by January 2020, before the outbreak of the COVID-19 pandemic.
Basically, the rationale was to organise the necessary transport for dozens of patients (e.g. from the RSA, for example) or a common destination, often a hospital, freeing up ambulances to devote them to more demanding and urgent services.
With the outbreak of the coronavirus epidemic, this need became particularly acute, and undeniably the workload on ambulance crews varied from intense to inhuman, depending on the time of year.
We are not aware of any territory that has adopted this solution, which would have been useful for mitigating the operating department blockage or oncology and other therapies.
AIR AMBULANCE set up no less than five 14-metre buses with platforms and spaces for receiving stretchers.
Each of them, except one of 8 metres long, can carry up to 10 stretchers already fitted in the buses and adapted to the bus anchoring systems.
There are also similar facilities for wheelchairs.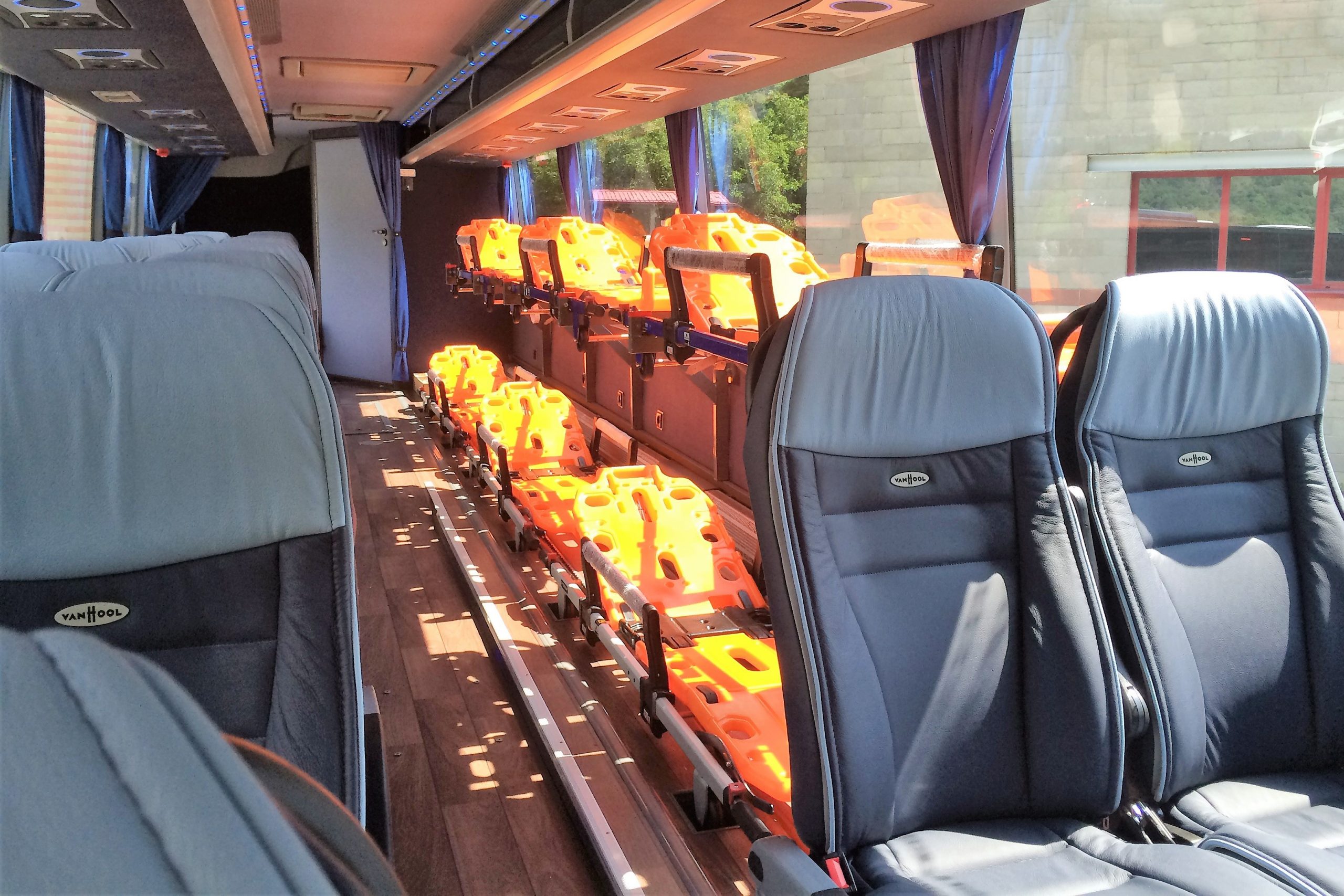 Obviously, compared to that markedly pre-Covid presentation, the buses have undergone some natural modifications, for example they have been made suitable for bio-containment stretchers.
Compared to corresponding ambulance journeys, the buses also offer the intuitable large luggage compartment for patients and accompanying luggage and, above all, a large bathroom.
In short, the project has everything it takes to transport patients in compliance with Covid standards and to subject rescuers and vehicles to less stress.
Who knows, in the wake of the best practice of the NHS in London, some administrators in our country might consider interesting this all-Italian idea.
Read Also:
How To Decontaminate And Clean The Ambulance Properly?
Source: