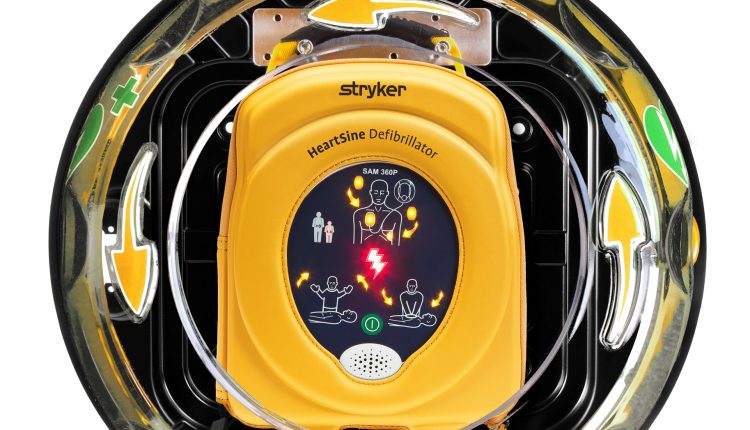 Proper defibrillator maintenance to ensure maximum efficiency
Maintenance is essential: it is not enough to buy a defibrillator and place it in position to be sure that it is working properly when it needs to be used, especially years later
To date, there are 2 standards that describe the obligation of defibrillator maintenance by purchasers:
European standard CEI EN 62353 (CEI 62-148): "Periodic checks and tests to be carried out after repair work on electro-medical equipment".
Law no. 189 of 8 November 2012 (also known as the former Balduzzi Decree), which makes it compulsory for sports clubs and associations to carry out the maintenance and checks required to make the device fully functional if it needs to be used
Maintenance of the defibrillator: what checks must be carried out?
Let's take a look at the checks we should carry out on defibrillators in order to maintain their effectiveness over time, thus complying with legal obligations:
– Self-testing
Modern defibrillators perform self-tests, which assess the efficiency of the components, including electrodes and battery. The frequency of self-tests varies from device to device, from several times a day to once a month.
AEDs can emit audio or visual signals to signal any malfunctions.
– Visual inspection by an operator
Visual inspection of the defibrillator by an operator
The presence of the defibrillator in its case or location
Absence of audio/visual signals of malfunctioning
No external conditions affecting proper functioning
Battery and electrodes in their service life (not expired)
– Electronic monitoring by an operator as an essential part of defibrillator maintenance
An operator's electronic check allows for specific and detailed testing of the AED, including:
LED check
Speaker check
Capacitor charge test
Shock delivery test
Battery and electrodes check
DEFIBRILLATORS, VISIT THE EMD112  BOOTH AT EMERGENCY EXPO
– Replacing consumables

It is a good idea to check and keep track of battery and electrode expiry dates and plan for their replacement in a timely manner.
Some operators offer an expiry warning service, simplifying and facilitating the reordering process for users.
– Remote control via wireless connection of AEDs
Some defibrillators, which are particularly advanced, are equipped with Wireless connection and Wireless +3G connection, which allow remote checking of the AED's operating status, battery and electrode expiry, and the possibility for 118 operators to check its use status, thus arriving at the target already prepared for the specific situation, greatly shortening intervention times, which are extremely valuable in the event of sudden cardiac arrest.
For example, Echoes Srl's Emd112xTe service relieves the owner/manager of the defibrillator from any liability against malfunctions of their connected devices covered by the service, at a cost of around 4 pizzas per year.
Defibrillator extraordinary maintenance
In addition to routine maintenance of defibrillators, extraordinary maintenance may be necessary: the AED may fall down, it may get wet, it may be stolen and recovered months later, etc..
In such cases, it is advisable to contact the supplier, and to define together how to proceed in order to carry out all the necessary checks to verify its correct functioning.
It is important to know that some operators offer the "forklift" service, which consists of providing a temporary replacement AED, in case it is necessary to check the device at one's own premises or at the manufacturer's premises.
It is therefore a good idea to check that your AED is covered by this important service.
Read Also:
Cardioprotection: Defibrillators, Lung Ventilators And CPR Systems From EMD112
Mitral Valve Diseases, Causes And Symptoms
Atrial Fibrillation, The Importance Of Intervening At The Earliest Symptoms
Source: