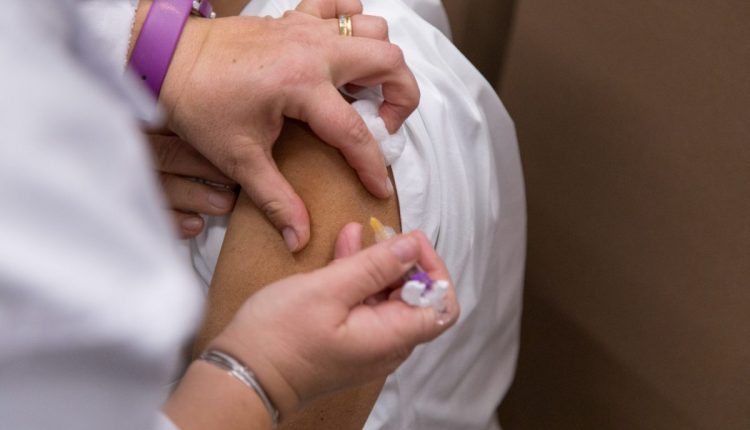 Anti-Covid vaccines, Valneva's turn: the European Commission gives the go-ahead
French-Austrian company Valneva is developing an inactivated virus vaccine: a traditional technology used in many flu and childhood vaccines
The European Commission today approved the eighth contract with the pharmaceutical company Valneva to purchase its candidate Covid-19 vaccine
The contract with the French-Austrian company Valneva foresees that all EU Member States will be able to purchase almost 27 million doses in 2022, plus the possibility for the vaccine to be adapted to new variants of virus strains and for Member States to place further orders in 2023 to purchase up to 33 million more vaccines.
The contract with Valneva adds to an already large portfolio of vaccines to be produced in Europe, the availability of which has been secured, including contracts already signed with AstraZeneca, Sanofi-GSK, Janssen Pharmaceutica NV, BioNtech-Pfizer, CureVac, Moderna and Novavax.
A diversified portfolio of vaccines designed to ensure that Europe is well prepared for vaccination, once the safety and efficacy of the vaccines have been proven.
Member states could decide to donate the vaccine to low- and middle-income countries or redistribute it to other European countries.
European Commission President Ursula von der Leyen on Valneva
"The contract foresees that the vaccine can be adapted to new variants. Our large portfolio of vaccines will help us to fight Covid-19 and its variants in Europe and elsewhere," she said.
The pandemic is not over.
Everyone who can should get vaccinated.
Health and Food Safety Commissioner Stella Kyriakides stressed that "the EU's vaccine strategy continues to work even now that the number of Covid-19 cases is unfortunately on the rise again across the EU".

Kyriakides added that "the Valneva vaccine will add another option to our broad portfolio, once it has been deemed safe and effective by the European Medicines Agency"
"We continue to support member states in their vaccination campaigns and the message does not change: have confidence in science and vaccinate, vaccinate, vaccinate."
Valneva is a European biotechnology company that is developing an inactivated virus vaccine from live virus that has undergone chemical inactivation
This is a traditional vaccine technology that has been used for 60-70 years, is based on established methods and offers a high level of safety.
Most flu vaccines and many childhood vaccines use this technology.
This vaccine is currently the only candidate inactivated vaccine against Covid-19 used in clinical trials in Europe.
The Commission, with the support of the EU Member States, decided to support this vaccine on the basis of a solid scientific assessment, the technology used, the company's experience in vaccine development and its production capacity to supply all EU Member States.
Read Also:
Europe, Ema Assesses New Data On Myocarditis After Pfizer And Moderna Mrna Vaccine
Italy, One Covid Positive In 4 Is Under 11. Paediatricians: 'Vaccinate All Children'
Source: