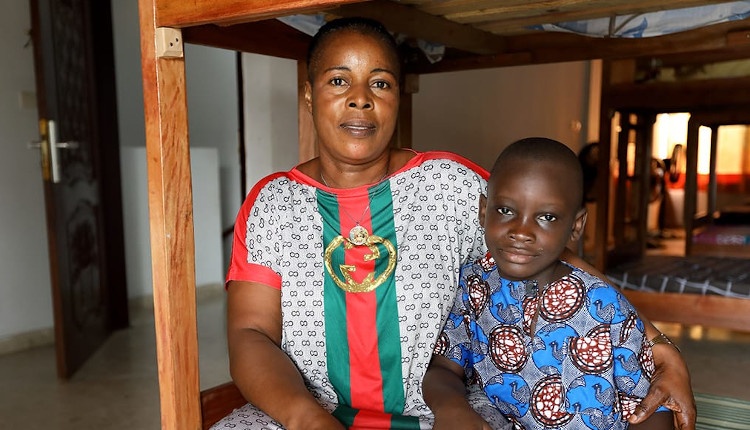 Burkina Faso, a new house for children with cancer and their relatives
Soleterre and CEI are partnering in order to build a house that will host from 12 to 14 children with cancer and their families in Ouagadougou, Burkina Faso.
Parents and relatives of children with cancer in Burkina Faso could live with them in this new house without spending money. The aim of Solterre and CEI is to help families hit by cancer to stay with their loved ones if they do not have enough money to pay their stay in cities or in hospital hospices.
In Burkina Faso, there is one pediatric psychologist for every 1,000 children. Children with cancer need this figure of a specialized doctor in order to improve their health and mental condition. Pediatric psychologists are trained thanks to a commitment that unites Burkina Faso to Italy.

Pediatric psychologists training in Burkina Faso for children with cancer. The partnership between Soleterre and CEI
Parfait Tiemtore, head of the Soleterre Health Programme, the non-governmental organisation that coordinates the project affirmed that "In Africa, there are very few paediatric psychologists for children with cancer, but this condition should change thanks to a new training platform, supported by the Italian Episcopal Conference (CEI), which involves Soleterre not only in Burkina Faso but also in Morocco, Ivory Coast and other countries.
Sound like a rebirth in Burkina Faso. The house that will help many children with cancer
The associations bought a house that will be active from September on. Mr Tiemtore continues "We will run it together with partners from the French-African Paediatric Oncology Group. Treatment for cancer lasts five, six or even eight months, but families who have no financial means are forced to return to their rural areas of origin, without being able to return every month for checks and follow-up."
The house is a refuge from abandonment, too. Tiemtore recalls that hundreds of thousands of people who are at the gates of Ouagadougou. They were forced to leave their villages because of violence and raids of armed groups.

Burkina Faso, a new house for children with cancer – READ ALSO
SOURCE
www.dire.it