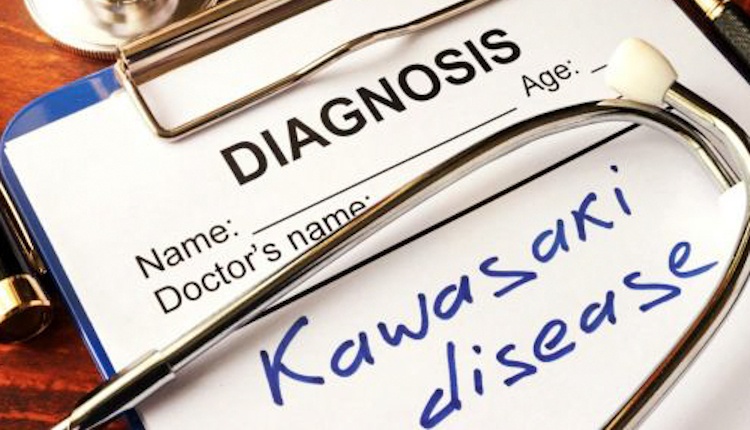 Kawasaki syndrome and COVID-19, pediatricians in Peru discuss the first few cases of affected children
A COVID-19 affected child with Kawasaki syndrome symptoms was transported by SAMU ambulance to the National Institute of Children's Health in San Borja. Peru also is facing a phenomenon that is worrying pediatricians of every corner of the world.
The child affected by COVID-19 has been taken to the hospital in a bio-containment capsule of an ambulance. He was therefore entrusted to the wise and careful hands of the medical-healthcare staff of the Intensive Care Unit of that hospital.
Kawasaki syndrome and COVID-19 in Peru, pediatricians' challenge
Pediatricians across the planet, as we wrote above, are discussing a possible correlation between Kawasaki disease and coronavirus infection (the link of the study at the end of the article). Even if the situation is developing faster and faster, nowadays the scientific community is oriented to believe that this rare condition in children causes inflammation of the blood vessels walls.
It is actually a syndrome with symptoms and a development very similar, and therefore confusing, to the one discovered in 1967 by the Japanese pediatrician Tomisaku Kawasaki, which mainly affects patients under the age of five.
The COVID-linked disease has been baptized as a pediatric polysystemic inflammatory syndrome.
In the queue, the most recent link we have dedicated to the topic: going backwards, you can read all the related articles.
Kawasaki syndrome and COVID-19 in Peru: also endorsed thesis by Peruvian doctors
As reported by Franklin Mendoza, an ICU doctor from the INSN of San Borja, all the little patients could present different behaviors in the inflammatory response. It should be emphasized that the incidence of this condition in children is low in Peru and in the world.
However, it is necessary for health personnel to be careful to make an early diagnosis and therefore ensure that children can be treated urgently in highly complex specialities.
In the National Institute of Child Health-San Borja, Peru, there are 11 children (among whom there are also babies) in serious conditions, two of whom show the new blow of COVID -19 to the body. The 3-year-old girl transported by ambulance was transferred to the National Institute of Child Health of San Borja from the Sergio Bernales de Collique hospital.
She immediately underwent an echocardiogram, as "atypical Kawasaki syndrome", another way of indicating this new pediatric condition, can coincide with serious coronary lesions in children. Kristel Morales, pediatric cardiologist at the INSN in San Borja, affirms it is a disease that should be treated to avoid post-cardiac problems.
Kawasaki syndrome and COVID-19 in Peru: the symptoms in the majority of cases
Characteristic symptoms are a fever for days and a rash. Early diagnosis and treatment are essential.
Pediatric polysystem inflammatory syndrome is reported as a disease apparently associated with coronavirus, but still without definitive evidence, and is characterized by an excessive inflammatory response that affects multiple organs in children.

Among the symptoms of inflammation, children exhibit a fever that persists for more than 5 days, acne, red or pink eyes, swollen and red lips, tongue, hands and feet, gastrointestinal problems, low blood pressure, and poor blood flow to the organs.
Reported cases of pediatric polysystemic inflammatory syndrome, which resembles an atypical Kawasaki syndrome in symptoms, is rare in Peru and worldwide, but it is clear that such widespread case studies around the world suggest attention and search for solutions.
READ ALSO
REFERENCE